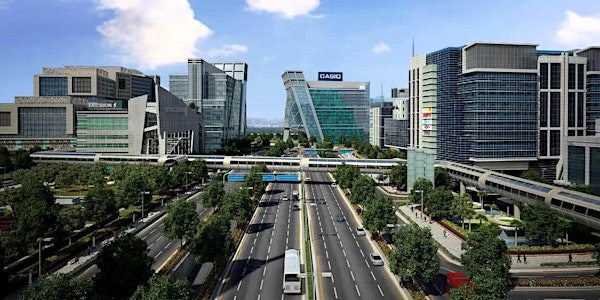 M365 Saturday Gurgaon 2020
M365 Saturday Gurgaon 2020
About this event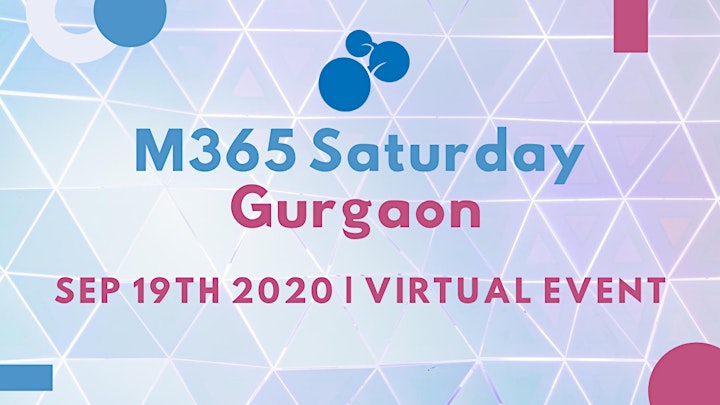 Microsoft 365 Saturday Gurgaon 2020 (formerly called as SPS Gurgaon) is a free online,15 hour event happening on Sep 19th, 2020. We will have non-stop sessions starting from 9:30 AM IST till 12:30 AM IST the next day where speakers from different parts of the world will be delivering sessions virtually. This event is totally free of cost and is open to anyone to attend. So please join us on this amazing virtual event where our speakers will be talking about different services of Microsoft 365.
The event will have two tracks (Developer Track & IT Pro track) and each session will run for 60 minutes and all the sessions will be delivered in English. We will have sessions from Microsoft MVP's, RD's, Community experts and also from Microsoft Teams, SharePoint & OneDrive engineering team.
The complete agenda for this event has been published below. Please click on the session title to attend the session.
Note: All the sessions will be delivered on IST time zone.
Opening Ceremony:
Event Kickoff by Deepak Rajendran - Influence Programs Lead , Microsoft & Vignesh Ganesan (MSFT) - 09:30 AM — 15 min
Welcome Note by Jeff Teper - Corporate Vice President, Microsoft & Vesa Juvonen - Principal Program Manager, Microsoft ( Recorded Video) - 09:45 AM — 15 min
State of the art: Evolution of Office 365 - 10:00 AM — 30 min (Gokan Ozcifci, Microsoft MVP & RD)
Breakout Sessions:
Developer Track (Room 1):
IT Pro Track (Room 2):
NOTE: We won't be recording the sessions and hence we expect you to attend the live session on Sep 19th .
Lets meet virtually on Sep 19th !
Event Organizers Contact Info:
Vignesh Ganesan, +91-7387783354, kamaleshvickyg59@gmail.com
Vijai Anand Ramalingam, +44-7405633535, anavijai@gmail.com
Mythili Ranganathan, +1-5716231615, mythiliranganathan.ab@gmail.com
Kamlesh Rao, +91-9844055812, kamlesh365@yahoo.com
Lalit Mohan, +91-9632506980, lmohangupta@outlook.com