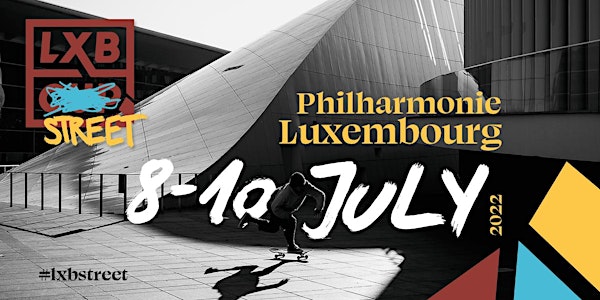 Location
Place de l'Europe
Place de l'Europe
1855 Luxembourg
Luxembourg
LXB Street is a 3-day event mixing skateboarding competitions, art exhibitions, free concerts, brand exhibitions, food village and free skat
About this event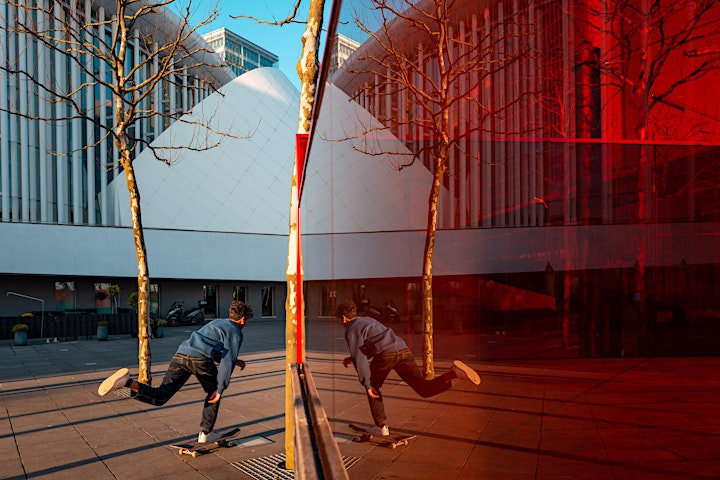 LXB Street is a 3-day event mixing skateboarding competitions, art exhibitions, free concerts, brand exhibitions, food village and free skate lessons. It takes place on 8–10 July 2022 at Place de l'Europe.
——————————————
🛹 🛹FREE SKATE LESSONS 🛹 🛹
FREE ENTRANCE FOR THE GENERAL PUBLIC
💰💰💰 20'000 € PRIZE MONEY 💰💰💰
——————————————
😋🍻 good bites & great drinks
🏖️ chill out area to relax and cool down
🧰 various shops, animation workshops for all age groups
🎧 🎸🤘🎼 free concerts & the coolest afterparty ever at Philharmonie
Be a part of it.
#LXBstreet
www.lxbcup.com
Powered by
—————
Ville de Luxembourg | Ministry of culture | Luxembourg - Let's make it happen | Visit Luxembourg | Bofferding | Caves Wengler | CP NVST | De Gudde Wëllen | De Läbbel | explose | Grosbusch | Kinésithérapie Kaerjéng | Lodyss | Luxvisual | Olliewood Skateshop | Réka | Vans | VW | INNside by Melia | RTL Lëtzebuerg | CFL - Société Nationale des Chemins de Fer Luxembourgeois | Luxtram