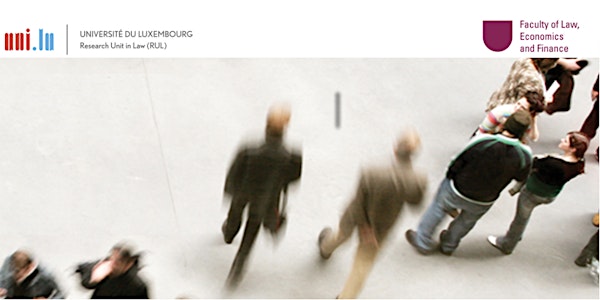 Life Time Contracts: "Rethinking Contract Law"
When and where
Location
Chambre des Métiers 2, Circuit de la Foire Internationale L-1347 Luxembourg Luxembourg
Description
Abstract
Long-term labour, tenancy, and consumer credit contracts – through which individuals obtain goods and services as well as find opportunities to work and create income – have an enormous impact on the daily lives of European citizens. Collectively, these types of contracts have been designated 'Life Time Contracts' by the European Social Contracts Group (EuSoCo), a group of academics founded in 2005. EuSoCo focuses not only on the function of Life Time Contracts as a means of achieving an individual's personal and social self-realisation, but also on the way such contracts structurally regulate long-term relationships that are frequently linked to the dynamics of market inequalities.
At this conference, EuSoCo will put forward its reflections on Life Time Contracts to encourage an informative and stimulating exchange of views on the functional and structural elements of Life Time Contracts, in light of their collective dimension.
The conference intends to, first, deepen the understanding of the existing legal framework surrounding Life Time Contracts, taking into consideration the EU's latest policy priorities, and then identify and refine some of the common rules and principles in the different areas concerned, all in an effort to develop a better normative platform for them throughout Europe.
Programme: http://wwwen.uni.lu/recherche/fdef/life_time_contracts/programme

http://wwwen.uni.lu/fdef/actualites/life_time_contracts_rethinking_contract_law

Supported by the Fonds National de la Recherche, Luxembourg
RESCOM 11232438