Dieses Event ist beendet.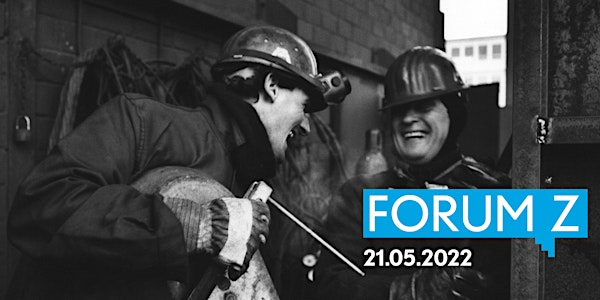 Liewen am Minett revisited
Dieses ForumZ erinnert an das Fotoprojekt "Liewen am Minett", das in den 1980er Jahren eine Debatte die Identität der Region auslöste.
Zeit und Ort
Veranstaltungsort
CNA - Centre National de l'Audiovisuel 1 B Rue du Centenaire 3475 Dudelange Luxembourg
Karte und Wegbeschreibung
Zu diesem Event
This ForumZ revisits the famous photo book "Liewen am Minett" that documented the Minett region in the late 1980s and sparked a debate about the region's identity.
__________________________________________________
Ce ForumZ rappelle le célèbre projet photo « Liewen am Minett », qui a documenté le Minett à la fin des années 1980 et a déclenché un débat sur l'identité de la région.
__________________________________________________
Programm / Programme
Vorführung des Dokumentarfilms / Screening of the mini-documentary / Projection du documentaire "Identity Disputes: The Image of Life in the Minett" von/by/de Viktoria Boretska & Lars Schönfelder
Podiumsdikussion / Panel discussion / Table ronde mit/with / avec Jean Back, Philippe Matsas, Sana Murad, Laurent Sturm & Viktoria Boretska
Sprachen / Languages /Langues: EN. DE, FR, LU
Mit anschließendem Empfang. The event is followed by a reception. L'événement est suivi d'une réception.