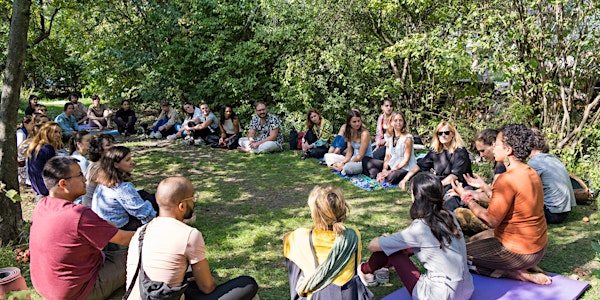 Let's Talk About - Consent & Boundaries
Because the antidote of shame is to share - let's break up taboos, gather up in a safe space and speak up for ourselves.
Refund Policy
Contact the organizer to request a refund.
Eventbrite's fee is nonrefundable.
About this event
October's topic is Consent & Boundaries !
What do consent & boundaries mean to me ?
What is my relationship consent & boundaries ?
How to unravel the blurry fog of needs, limits, consent ?
and much more - Let's dare to talk about it in a safe space
Monthly events with a different topic each time - pleasure, desire, sexualities, genders, bodies, consent & boundaries, relationships and much more !
Let's gather up online from the cosyness of your safe space - your couch, your bed, your desk or even your balcony if you are on a sunny side of the world !
Because we all have different experiences, these sessions are an opportunity to be heard and to listen to the diversity of life stories.
What to expect ?
• Interactive & fun times : several activities, games and ice breakers will alleviate the topics and support us to speak our voices
• Reflective time : we will take time to process previous experiences and share them to release, develop acceptance for one another, get to know ourselves better to feel more free in our interactions and get access to solutions for future challenges
• Practice tools : thanks to long studies, research & experiences, you'll receive practical tools and educational insights to incorporate in your daily life.
• Informative supports : a selection of resources will be available to deepen the subjects, in collaboration with The Hopscotch Book Shop you will have access to a panel of books, as well as podcasts, documentaries, etc..
Let's discuss, explore and share in a safe space to support liberating talks, bring collective reflection and co-create emancipation. We are all aware of the lack of education and spaces to share around these topics, these monthly meetings are the opportunity to make a change together and learn from each other.
Because the antidote to shame is share - let's break up taboos, gather up in a safe space and speak up for ourselves.