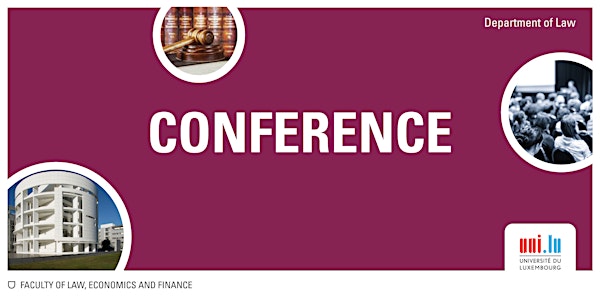 Les recours collectifs : Perspectives européennes et luxembourgeoises
Event Information
Location
Cour de justice de l'Union européenne - Bâtiment Thomas More
Boulevard Konrad Adenauer
Grande Salle Annexe C
2540 Luxembourg
Luxembourg
Conférence organisée à l'occasion du 30ème anniversaire des Annales du droit luxembourgeois.
About this event
Programme
14:30 Mots d'accueil
Dean Spielmann, Ancien Président de la Cour européenne des droits de l'homme, Président de chambre au Tribunal de l'Union européenne
Marc Thewes, Avocat à la Cour (Thewes & Reuter), Conseiller d'Etat
14:45 Ouverture de la conférence
Paulette Lenert, Ministre de la Protection des consommateurs
15:00 Introduction
Burkhard Hess, Directeur du Max Planck Institute Luxembourg
15:20 La procéduralisation du droit européen de la consommation
Elise Poillot, Université du Luxembourg
15:40 Pour un vrai recours collectif en droit européen
Stefaan Voet, KU Leuven
16:00 Les recours collectifs transfrontaliers
Janek Tomasz Novak, KU Leuven
16:20 Regard comparatiste sur les projets européens en matière de recours collectifs
Catherine Piché, Université de Montréal
16:40 Pause
16:50 La mise en œuvre du droit de la consommation à Luxembourg
Vincent Richard, Max Planck Institute Luxembourg
17:10 Les enjeux procéduraux de l'introduction d'un recours collectif en droit luxembourgeois
Thierry Hoscheit, Cour d'appel de Luxembourg
17:30 Regard comparatiste sur l'introduction d'un recours collectif en droit luxembourgeois
Maria-José Azar-Baud, Université Paris Sud
17:50 Le recours collectif luxembourgeois à l'épreuve du droit européen
Séverine Menétrey, Université du Luxembourg
18:00 Clôture – cocktail
Formulaire de commande - Annales du droit luxembourgeois
https://www.tfaforms.com/4930204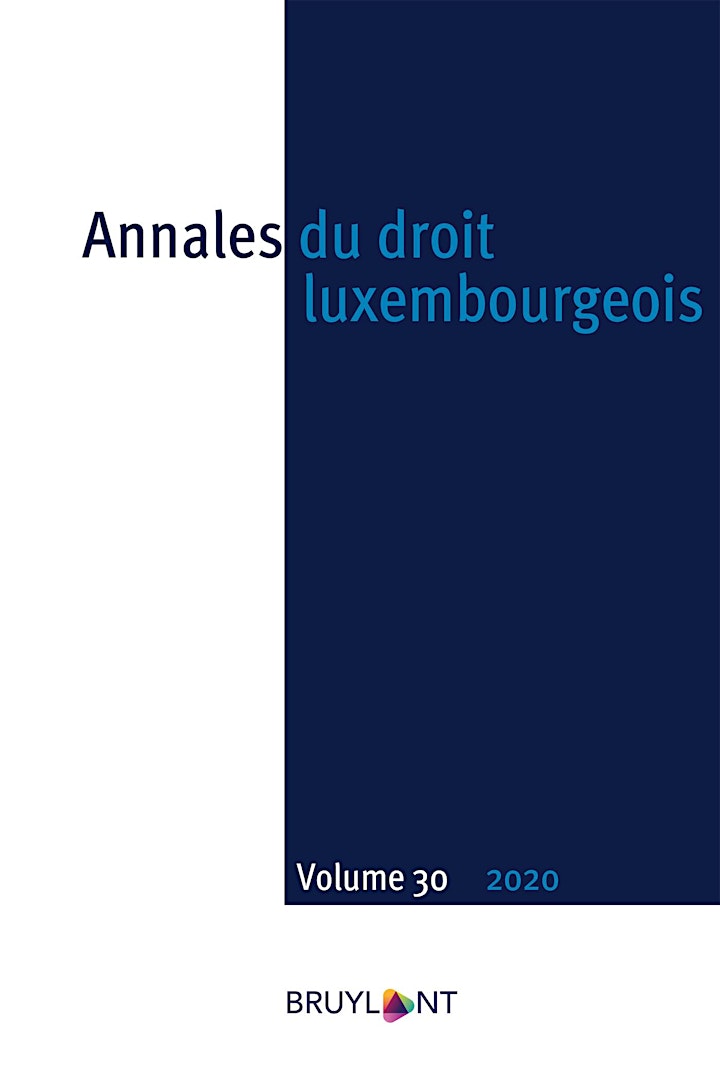 The University of Luxembourg (hereafter "Uni.lu") collects and processes your personal data in the framework of your registration and your participation in this event and the communication of its future activities. Uni.lu processes and keeps your personal information only to the extent necessary to fulfill the purpose stated.
During the registration process your personal data is being collected and processed on the Eventbrite website by Eventbrite Inc. located in the United States. This will involve the transfer of personal data to countries that do not offer the same level of protection as the European Union regarding data protection rules. Eventbrite Inc. participates in and complies with the EU-U.S. Privacy Shield framework as set forth by the US Department of Commerce regarding the collection, use and retention of personal data. Eventbrite may process your personal data as a controller for different purposes than the purposes of the University of Luxembourg. More information is provided on Eventbrite Inc.'s website in their EU-US Privacy Shield Notice, Privacy Notice and Terms of Services.
You can deregister from the event directly on the Eventbrite website and withdraw your consent for the processing of personal data by Uni.lu for the purpose stated above. You have the right to access, rectify, and erase your personal data as well as further rights described on the Uni.lu website. You can exercise your rights by following the procedure described on the website.
Date and time
Location
Cour de justice de l'Union européenne - Bâtiment Thomas More
Boulevard Konrad Adenauer
Grande Salle Annexe C
2540 Luxembourg
Luxembourg