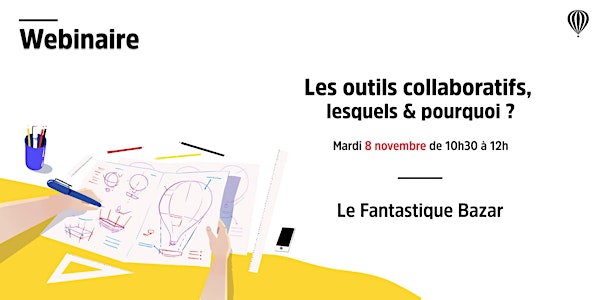 Les outils collaboratifs, lesquels et pourquoi ?
Un tour d'horizon sur les outils collaboratifs qui existent (et que l'on aime bien !) puis un temps sera consacré à vos question !
Date and time
Tuesday, November 8, 2022 · 10:30am - 12pm CET
About this event
🛠️⚙️ Les outils collaboratifs, lesquels et pourquoi ?
L'organisation à distance, le besoin de réactivité immédiate ou encore l'importance des synergies sont autant d'éléments qui amènent à l'émergence du travail coopératif, et de fait de nouvaux outils digitaux permettant un travail en simultané et en temps réel. Welcome to the area des outils collaboratifs ! Il en existe des milliers et sont répartis en plusieurs catégories : de la gestion de projet à l'espace collaboratif, de la messagerie mail à l'outil de stockage... On ne les présentera évidemment pas tous, mais au moins ceux que nous aimons et que nous pensons utiles (voire indispensables) dans le monde asso ;)
Cet événement aura lieu en ligne, une fois la présentation terminée, un temps sera dédié à vos questions.
Infos pratiques :
Date et heure : Mardi 8 novembre de 10H30 à 12H.
Format réunion Zoom : https://us02web.zoom.us/j/83862973646
Sujets abordés : les outils collaboratifs, leurs fonctions, les besoins des assos, etc.