About this Event
The path from apprentice to Maestro has no end, and a true Maestro is always a student – continuously searching, always learning.
To open Les Jeudis Culturels in 2020, a group of music professors and students collaborate to perform together a selection of French classical pieces (Debussy, Faure, Bizet, Gounod…) that give them the inspiration to learn from each other, and to excel!
Featuring Naomi Sison (soprano and piano), Cloi Sugano (soprano), Randy Gilongo (tenor) and Peter Porticos (piano) in concert, the first Jeudi culturel (Cultural Thursday) of the year takes place on January 23 at the Bernardo Sim Multipurpose Hall, 4th Floor, Alliance Française de Manille, 209 N. Garcia Street, Bel-Air II, Makati City. Cocktails start at 7:00 PM, followed by the concert at 8:00 PM.
Encore, Maestro!
Sorry, the event is now fully booked. We hope to see you at the next Cultural Thursday!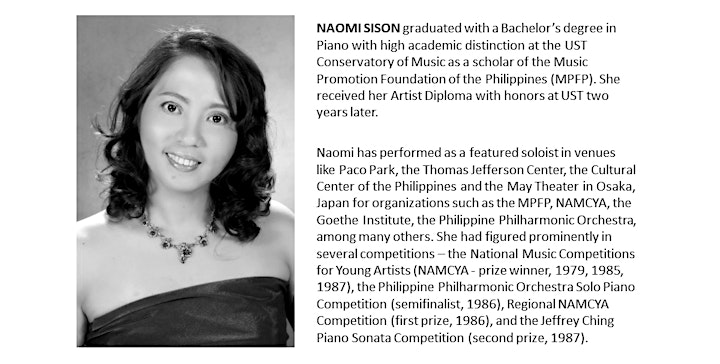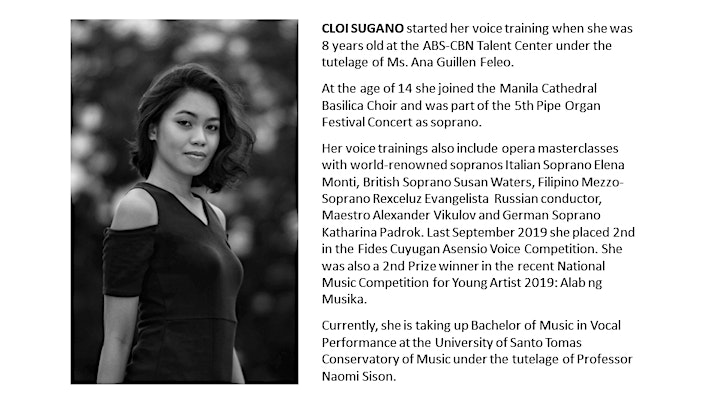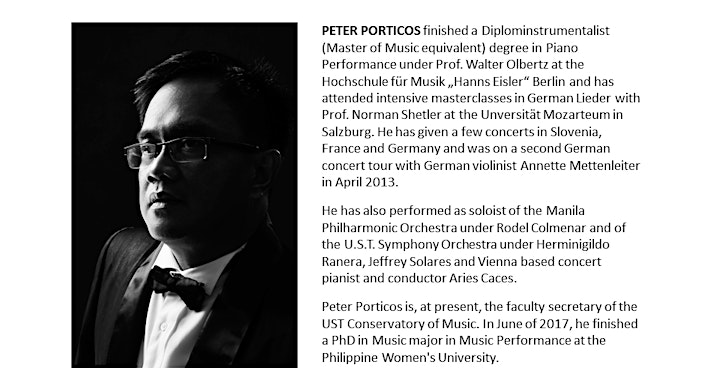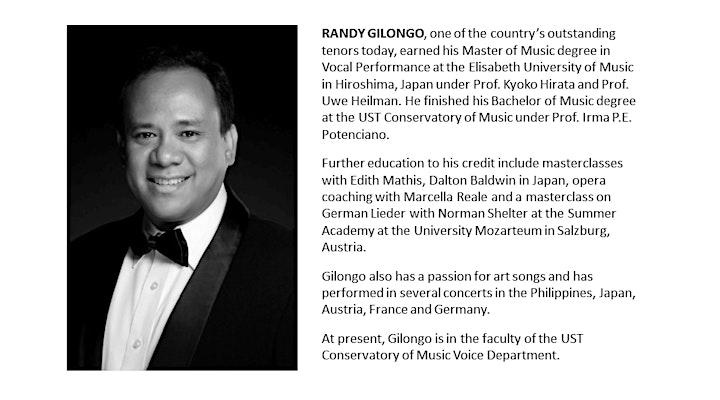 About Les Jeudis Culturels
Now on its second year, Les Jeudis culturels (Cultural Thursdays) was launched by the Embassy of France to the Philippines and the Alliance Française de Manille as a monthly cultural rendez-vous to promote classic and contemporary French art and provide a platform for cultural collaborations between artists through music, theater, dance, poetry, gastronomy, and other art forms.