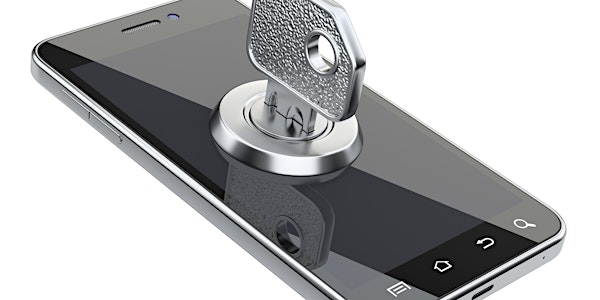 LCII Half-Day Conference: Regulating Patent "Hold-Up"?
When and where
Location
FEB-VOB 4 Rue Ravenstein 1000 Bruxelles Belgium
Refund Policy
Contact the organiser to request a refund.
Description

HALF-DAY CONFERENCE
REGULATING PATENT "HOLD-UP"?
AN ASSESSMENT IN LIGHT OF RECENT ACADEMIC, POLICY AND LEGAL EVOLUTIONS
Brussels, 29th February 2016
Abstract: The patent hold-up theory has nurtured many policy developments in the past ten years. On the one hand, Standard Setting Organizations (SSOs) have been exploring changes to their licensing policies, in particular in relation to the commercial implications of FRAND pledges given by holder of Standard Essential Patents ("SEPs"). On the other hand, antitrust agencies and patent courts across the globe have been confronted with several waves of cases. Those proceedings have generated a thick, diverse and somewhat inconsistent body of case-law on a wide array of topics, including the availability of injunctive relief, patent valuation, portfolio licensing, practicing and non-practicing entities, etc. This conference seeks to provide a 360° state of play on patent hold-up in contemporary antitrust and patent policy.
12.45 REGISTRATION
13.10 INTRODUCTION OF THE CONFERENCE
Melchior WATHELET, Advocate General, Court of Justice of the EU
13.20 – 13.40 KEYNOTE SPEECH
Ian FORRESTER, Judge, General Court of the EU
13.40 – 15.00 SESSION I: ACADEMIC PANEL
PATENT HOLD-UP: THEORY AND EVIDENCE
Chairman: Axel GAUTIER, Professor, LCII, University of Liege
Stephen HABER, Professor, Hoover Institution, Stanford University
Pierre LAROUCHE, Professor, TILEC, University of Tilburg
Greg LANGUS, Senior Vice President, Compass Lexecon
Jorge CONTRERAS, Professor, University of Utah
15.00 – 16.20 SESSION II:IP IN STANDARD SETTING
THE VIEWS FROM POLICY MAKERS AND STAKEHOLDERS
Chairman: Gunnar WOLF, DG COMP, European Commission
Serge RAES, ETSI IPR Special Committee Vice-Chair, ITU IPR Ad Hoc Group Chair, Rapporteur on Patent Issues, Orange
Alvaros RAMOS, Antitrust Legal Counsel, Qualcomm
Yann MENIERE, Chief Economist, European Patent Office
Scott KIEFF, Commissioner, US International Trade Commission
Hughes de la MOTTE, Policy Officer, DG GROW
16.20 – 16.40 COFFEE BREAK
16.40 – 18.00 SESSION III: LEGAL PANEL
TRENDS IN ANTITRUST AND IP LAW
Chairman: Peter TOCHTERMANN, Judge, Mannheim District Court
Renata HESSE, DAAG, US Department of Justice
Jorge PADILLA, Senior Managing Director, Compass Lexecon
Miguel RATO, Partner, Shearman & Sterling LLP
Josef DREXL, Professor, Max Planck Institute for Innovation and Competition
Nicolas PETIT, Professor, LCII, University of Liege
CLOSING SPEECH – CONCLUDING REMARKS
18.00 – 18.20 Paul BELLEFLAMME, Professor, University of Louvain
Further Inquiries
Date and venue
Monday 29th February 2016, from 1:30 p.m. to 6:30 p.m.
Federation of Enterprises in Belgium (FEB), 4 rue Ravenstein, 1000 Brussels
Access map: www.feb.be
Car Park: Parking Albertine, rue des sols, 4, 1000 Brussels (near Central Station)
Working Language & Social Networking
Working Language: English
A Socializing Cocktail will end the Conference (18.20).
For more information on registration and cancellation
Liege Competition and Innovation Institute (LCII)
University of Liege (ULg)
Quartier Agora
Place des Orateurs, 1, Bât. B 33
BE-4000 Liege, BELGIUM
Phone: +32 366.31.30
email: lcii@ulg.ac.be