Description
The Relab proposes a workshop to make a real maker out of you! Come and build your bluetooth speaker ! You know nothing about electronics, welding or DIY? Relax ! We've got everything planned for you, so that in an hour you can take your custom built speaker back home! You'll learn how it works in a relaxed atmosphere, and it's free ! Register now, we have a limited number of spots available !
(15 years old minimum)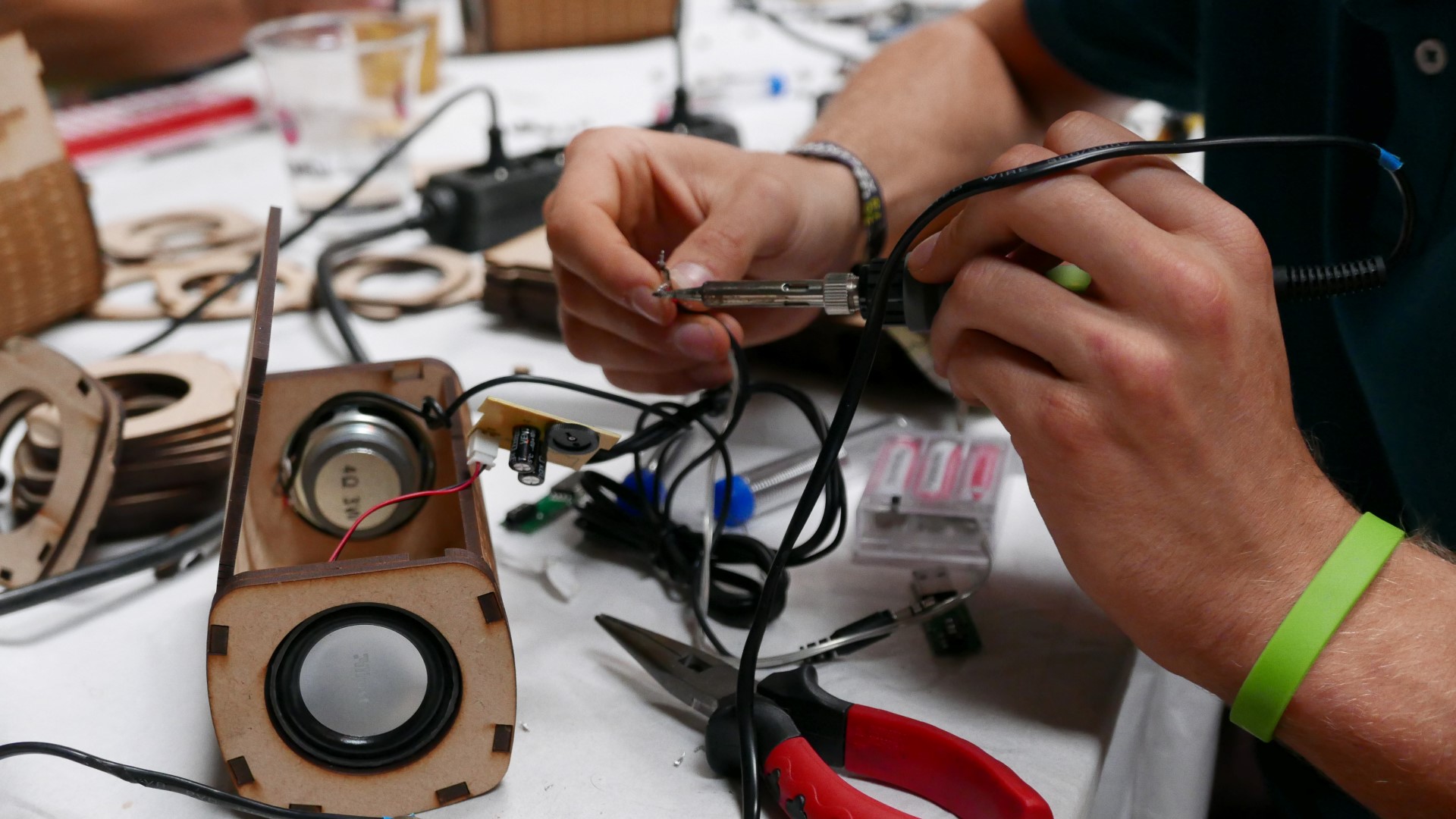 --
KIKK is an international festival of digital and creative cultures. Its interest lies in the artistic and economic implications of new technologies. The event gathers people of all backgrounds from all around the world. They are designers, scientists, makers, entrepreneurs, artists, architects, developers or musicians. They come to KIKK to tell you their personal anecdotes, to share professional experiences and innovative ideas, to present an artwork, a project or a product. You return home full of inspiration with plenty of contacts and new passions.
The 8th edition of KIKK takes place on November 1-4 in the beautiful city of Namur, Belgium. KIKK takes place in 20 different venues but the main venue where you'll find your badges and program is Théâtre de Namur.