Journee de l'Ingenieur 2013

- 06 decembre -

Friday, December 6, 2013 from 4:00 PM to 11:30 PM (CET)
Event Details
Dès 16h00
les labos vous ouvriront leurs portes pour une animation hors du commun
A 18h00
place à Jean-Luc Doumont, ingénieur et orateur prisé dans le monde entier,  pour une démonstation de communication ! 
"Les ingénieurs et la communication : de Léonard de Vinci à Gaston Lagaffe"
De quoi remettre en question nos idées reçues…il n'est jamais trop tard !
A 19h00
retour au mythique labo d'ELEC mais pour nous y réunir autour d'un apéro, prémices à une soirée énhaurme devenue  incontournable 
dans le calendrier du Cercle Polytechnique, de l'Ecole et de ses Alumni, toujours plus nombreux à se retrouver chaque année !


A partir de  20h00
Le Banquet de Sainte Barbe 2013
mis en scène, comme chaque année par notre Cercle Polytechnique
Information sur le baquet sur le site du CP, cliquer ici
Réservation d'une table pour le baquet, cliquer ici

Plan de localisation sur le campus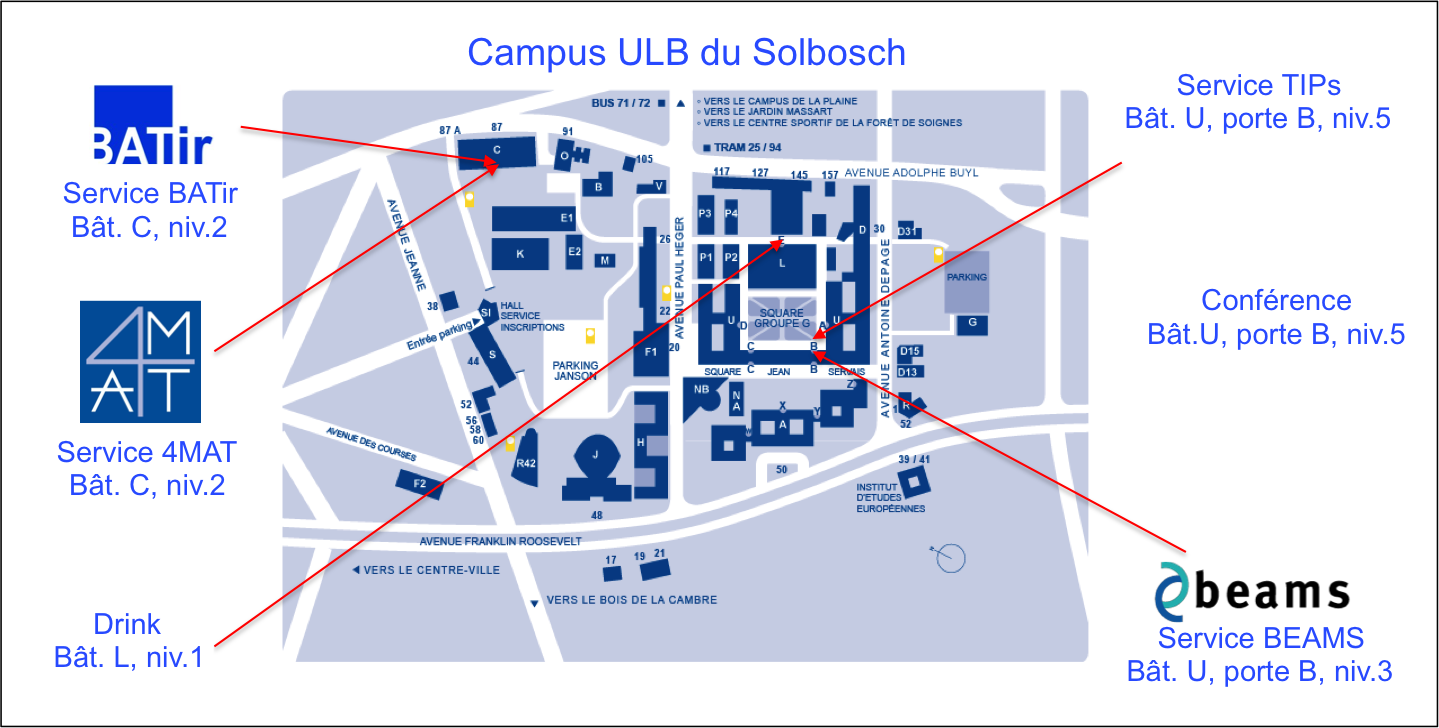 Présentation des visites de laboratoire

Comment scruter le béton dès son plus jeune âge en mode relaxation ?
(Professeurs : Bernard Espion, Stéphanie Staquet et Arnaud Deraemaeker)
A l'heure où la durabilité est sur toutes les lèvres, l'équipe de recherche du laboratoire de génie civil du Service BATir a fait de la qualité du béton son cheval de bataille. Venez vous y couler ...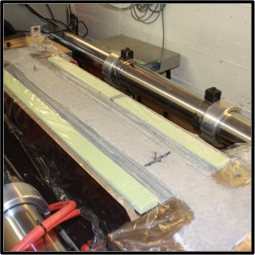 Un béton à la formulation bancale ou des séquences de bétonnage mal établies sont le sésame pour un ouvrage d'art fissuré de toute part ! A l'heure où la durabilité est sur toutes les lèvres, l'équipe de recherche du laboratoire de génie civil du Service BATir à l'ULB ont fait de la qualité du béton, leur cheval de bataille. La première étape pour s'assurer de la durabilité d'une construction en béton n'est autre que la mise au point du dit béton et de sa séquence de bétonnage. Ces deux paramètres sont déterminants pour le comportement du béton dès son plus jeune âge. 
Particularité des constructions en béton : il est difficilement imaginable de couler un ouvrage d'art ou une structure en une fois. On procède par phases successives. C'est là que le bât blesse. Dès la prise du béton, le béton développe des propriétés mécaniques, c'est-à-dire qu'il acquiert une certaine rigidité mais il développe aussi du retrait. Lorsqu'il s'agit de la première phase de coulage, il n'y a pas de problème puisque le béton a tout le loisir de se déformer librement. En revanche, lors des phases suivantes, les déformations du béton dues au développement du retrait sont entravées par la présence d'un béton plus vieux et donc plus rigide. Cette entrave aux déformations induit le développement de contraintes de traction, ce qui peut se solder par des fissures dans le béton plus jeune. 
Pour répondre à ces questions, il faut un outil performant permettant l'étude de la transition fluide – solide du béton, au moment précis où les propriétés mécaniques d'un béton s'établissent. Nom de code : TSTM pour « Temperature Stress Testing Machine ». Cette machine permet d'imposer des conditions de déformations partiellement ou totalement empêchées au béton, ce qui permet d'analyser la capacité du béton à relaxer les contraintes induites et ce dès son plus jeune âge. Idéal donc pour comprendre pourquoi tel ou tel béton se fissure ! 
BATir - Laboratoire de génie civil  - Localisation : Bât. C, niv.2
Cycle de vie, propriétés et structures des matériaux d'aujourd'hui et de demain
(Professeurs : Marc Degrez, Marie-Paule Delplancke, Stéphane Godet, Luc Segers)
Venez découvrir les matériaux de demain lors d'une visite au service 4MAT! Un séjour intense au coeur de la matière, grâce aux nombreux équipements de caractérisation de pointe que vous verrez en pleine action.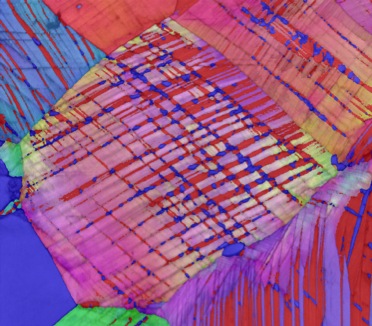 Le service "Materials engineering, characterization, synthesis, and recycling" (4MAT) s'intéresse à l'ensemble du cycle de vie de matériaux principalement inorganiques et à leurs propriétés.
Dans ce domaine, ses axes de recherche actuels portent sur des thématiques aussi diverses que la synthèse et la caractérisation de matériaux sous forme massive ou de couches plus ou moins minces ; ou le recyclage et la valorisation de matériaux secondaires, ainsi que l'analyse du cycle de vie des matériaux. Le service 4MAT mène également des recherches sur les relations entre la structure et les propriétés des alliages métalliques, des verres ou des céramiques ; ainsi que sur la réactivité aux interfaces de certains matériaux comme le ciment.
L'équipe de recherche de 4MAT aborde tant les aspects fondamentaux des ces thématiques que les aspects appliqués, souvent développés en collaboration avec l'industrie. Le service a développé de nombreuses collaborations avec des services de l'Ecole (BATir, BEAMS, …) et d'autres Universités (CHANI…) mais aussi avec des institutions universitaires étrangères (UC Berkeley, UBC, TU/e, …). Au sein de son laboratoire, le service 4MAT appuie sa recherche sur un parc d'instruments modernes et de pointe tant en caractérisation qu'en méthodes de synthèse et de traitement.
Les visiteurs auront l'occasion de voir des démonstrations des équipements les plus récents du service : microscope électronique à effet de champ, réacteurs plasmas, profilométrie, microscope de force atomique,
4MAT - Materials engineering, characterization, synthesis, and recycling - Localisation : Bât. C, niv.2
Démonstrations du département BEAMS

(Professeurs : Pierre Lambert et Alain Delchambre)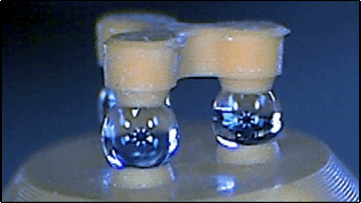 Entre lévitation acoustique, chirurgie robotisée, gastro-endoscopie cyclopéenne, injection sans douleur et prothèses rotuliennes,  tout est aujourd'hui possible. Autant de projets emblématiques du département BEAMS. Démonstration à l'appui !
Voici les projets qui vous seront présentés:
- lévitation acoustique : lévitation de petits composants et de petites gouttes de liquide avec des ultrasons
- vision 3D : comment percevoir la profondeur avec "un seul oeil", dans les opérations de gastro-endoscopie
- endomina : robot de chirurgie enoluminale (qui passe par l'oesophage pour atteindre l'estomac)
- injection sans douleur de médicaments en utilisant les matrices de micro-aiguilles
- conception et placement de prothèses de genoux

BEAMS -Bio, Electro and Mechanical Systems - Localisation : Bât. U, porte B, niv.3
Quand le micro et le macro parlent d'une seule voix!

(Professeurs : Benoît Haut et Pierre Collinet)
Comment maîtriser la transformation de la matière et de l'énergie ? Tels sont les objectifs des recherches menées au laboratoire TIPs.

Mieux comprendre et prédire le comportement des systèmes multiphasiques et optimiser des processus industriels dédiés à la transformation de la matière et de l'énergie, tels sont les objectifs des recherches menées au laboratoire TIPs (Transferts, Interfaces et Procédés).
De nouvelles méthodes théoriques, numériques mais également expérimentales sont développées par ce laboratoire pour répondre à des questions, tant fondamentales qu'appliquées, qui touchent à de nombreux domaines de la science contemporaine comme la dynamique non linéaire, la chimie-physique des systèmes à l'équilibre ou hors équilibre, les phénomènes de transport ou encore à la mécanique statistique.
Les résultats des recherches du service TIPs sont souvent valorisés dans le cadre de collaborations avec des industries actives en Belgique, mais aussi au travers de plusieurs projets de coopération au développement (conservation des aliments, valorisation de la biodiversité, ...).
Le laboratoire TIPs était auparavant connu sous le nom « Service de Génie Chimique », dirigé pendant de nombreuses années par les professeurs René Jottrand et Véronique Halloin.
TIPS -Transferts, Interfaces et Procédés - Localisation : Bât. U, porte B, niv.5
Attendee List
Sort by:

Date

|

First Name

|

Last Name
When & Where

Square G

1050
Belgium


Friday, December 6, 2013 from 4:00 PM to 11:30 PM (CET)
Add to my calendar