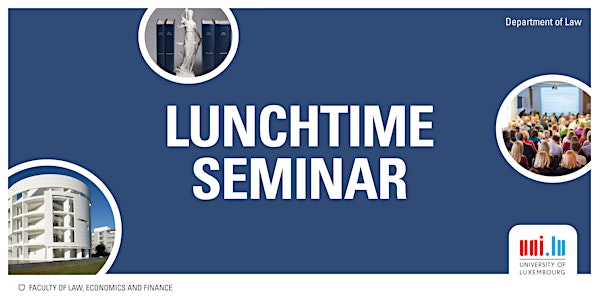 Joint cases of the ECJ of 8 November 2022 in Fiat Chrysler v Commission
Joint cases of the European Court of Justice C-885/19 P and C-898/19 P of 8 November 2022, Fiat Chrysler Finance Europe v Commission
When and where
Location
University of Luxembourg - Weicker Building 4 Rue Alphonse Weicker 2721 Luxembourg Luxembourg
About this event
Hybrid event, organised by the Department of Law and the ATOZ Chair for European and International Taxation at the University of Luxembourg.
Speaker
Gianni Vivona, PhD researcher at the University of Luxembourg
Abstract
This new bi-monthly lunchtime seminar series on EU and Luxembourg tax law jurisprudence aims to contribute to a deeper understanding and appreciation of difficult legal questions arising in the field of taxation as well as bridging the gap between tax practice and academic research.
The fourth lunch time seminar will be dedicated to the joined cases C-885/19 P and C-898/19 P delivered by the European Court of Justice (ECJ) on 8 November 2022 in the case Fiat Chrysler Finance Europe v Commission whereby the EU Court of Justice held that the EU General Court was wrong to confirm the reference framework used by the EU Commission to apply the arm's length principle to integrated companies in Luxembourg. Therefore, the Court annulled the decision of the EU Commission, finding that its analysis of the reference system and the existence of a selective advantage granted to FIAT was incorrect.
Gianni Vivona, PhD researcher under the supervision of Prof. Werner Haslehner, will critically discuss the decision in light of its factual and legal background, also considering relevant earlier jurisprudence.
Location
online:
The link to join the seminar will be sent to all registered attendees on the Friday before the conference.
in-person:
University of Luxembourg
Campus Kirchberg - Weicker Building
room B001 (ground floor)
4, rue Alphonse Weicker, L-2721 Luxembourg
Language
English
https://wwwen.uni.lu/fdef/aktuelles/joint_cases_of_the_european_court_of_justice_c_885_19_p_and_c_898_19_p_of_8_november_2022_fiat_chrysler_finance_europe_v_commission