How to Design, Test, and Build the world's best Business Models and Invincible Companies
About this event
The Invincible Company Masterclass
How to Design, Test, and Build the world's best Business Models and Invincible Companies
In today's competitive environment it is increasingly difficult to gain a competitive advantage based on product and technology innovation alone. In their workshop, Alex Osterwalder and Yves Pigneur are going to illustrate how companies can gain a competitive edge by moving from competing on products and price towards competing on business models.
In addition, they will show how you can reverse the statistic of 7 out of 10 new products and services launched not delivering on expectations by systematically testing your business ideas with a library of 44 practical experiments. Last but not least, they will outline what is required from organizations to survive and thrive by designing an innovation culture, innovation portfolios, and the corresponding organizational structures while remaining world-class at managing the existing business.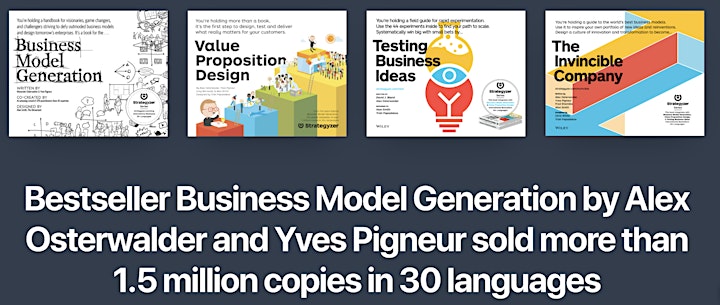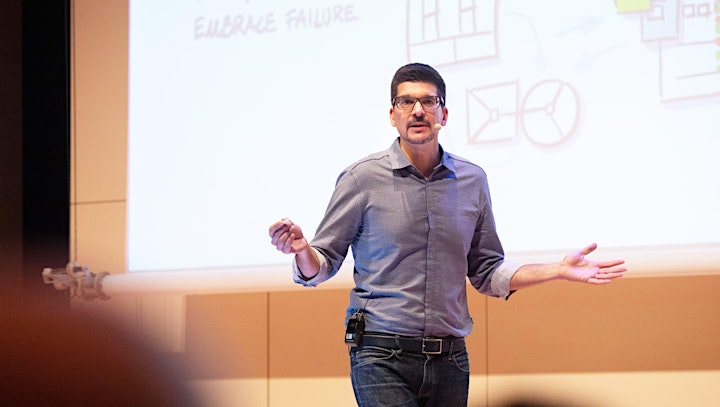 Alex Osterwalder
Ranked No. 4 of the Thinkers50 list of the most influential management thinkers worldwide, Osterwalder is known for simplifying the strategy development process and turning complex concepts into digestible visual models.
He invented the Business Model Canvas and lead-authored Business Model Generation which sold more than 1.5 million copies in 30 languages as well as Value Proposition Design. He released «Testing Business Ideas» with David Bland.
His newest book «The Invincible Company», written again together with Yves Pigneur among others, has been released in 2020.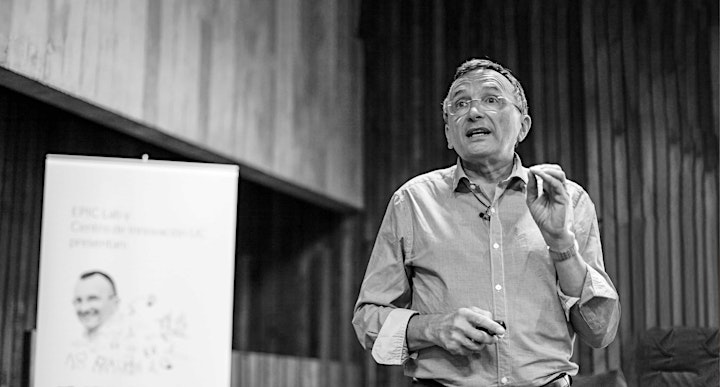 Yves Pigneur
is Honorary Professor at University of Lausanne HEC. He is considered a «mastermind» among business strategics. His tools have been used by numerous companies such as P&G, Amazon, and Tesla.
Together with Alex Osterwalder, they authored the international bestseller Business Model Generation: A Handbook for Visionaries, Game Changers, and Challengers.
He is the co-creator of the Value Proposition Canvas and the Business Model Canvas. Ranked No. 4 of the top 50 management thinkers worldwide Pigneur & Osterwalder also hold the Thinkers50 Strategy Award.
Who should attend?
Founders and executives
Team leaders
Innovation managers
Entrepreneurs
Consultants or business coaches
Anyone looking for hands-on tools for strategy and innovation.
The future of events is hybrid
Itoday 2021 is a new kind of event, both in-person and online.
Whether you valuate a real-life networking experience or the convenience of being able to participate from anywhere in the world, you'll live a fantastic experience.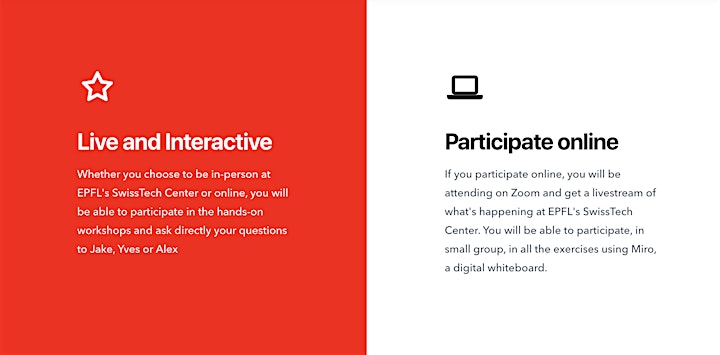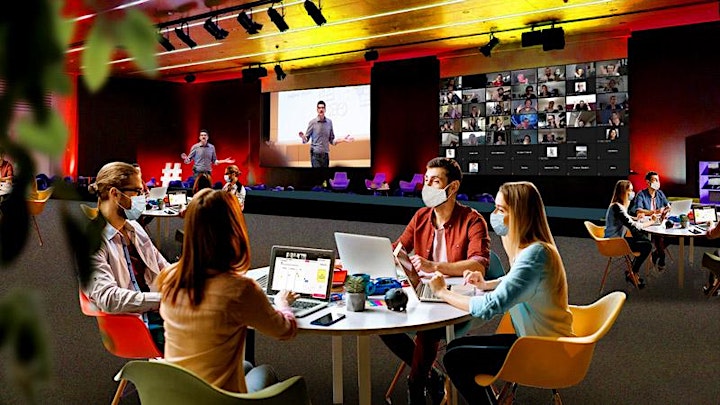 Itoday Masterclasses August 18-19 at SwissTech Convention Center & Online
August 18 Alex Osterwalder and Yves Pigneur - The Invincible Company Masterclass
August 19 Jake Knapp - Official Design Sprint Masterclass
www.itoday.ch
* * *
All prices are in swiss francs CHF, tax included.
! Tickets are not refundable but transferable
Organizer of Invincible Company Masterclass with Alex Osterwalder and Yves Pigneur