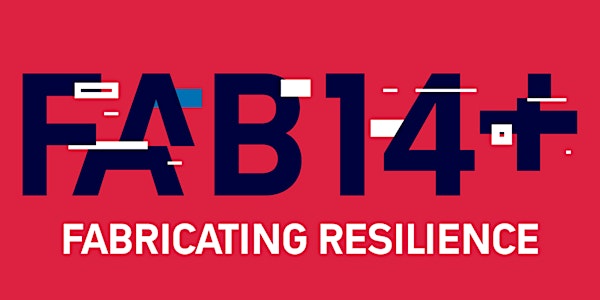 FULL PACKAGE FAB14+ 12-20 July
When and where
Location
La Villette France 211 Avenue Jean Jaures 75019 Paris France
Description
Each year members of the more than 1,200 worldwide Fab Labs gather to share, discuss, collaborate and create communities around the different local and global interests regarding digital manufacturing, innovation, and technology.
This year, the FAB14+ conference "Fabricating Resilience" will be spread out over multiple locations. Fab City Summit from July 11-13, Fab Distributed all over France (8 topics on 7 locations) on July 14th and 15th that will allow you to discover different parts of our beautiful country. And finally, the FAB14 main event in Toulouse, France: the 14th International Fab Lab Meeting to be held, July 16-22.
---
The FULL PACKAGE TICKET (sold at 600$ instead of more than 700€ if you buy tickets separately for each event) includes seats for the 3 events :
Fab City Summit Conference in Paris: July 12th and 13th

Fab14 Distributed - One city to pick among the 7 cities in France: July 14th and 15th

FAB14 Main Conference in Toulouse: July 16th to 20th
If you are not interested in the full package, you can also buy tickets separately for each event here.