Sales Have Ended
Ticket sales have ended
Sorry you missed this LIVE on-location virtual tour. Please take a look at the Eventbrite website to see our future tours. We look forward to seeing you next time!
Sales Have Ended
Ticket sales have ended
Sorry you missed this LIVE on-location virtual tour. Please take a look at the Eventbrite website to see our future tours. We look forward to seeing you next time!
VIDEO WEBINAR TOUR A LIVE video webinar from the German War Cemetery at Marigny, Normandy.
About this event
Originally a temporary American cemetery, Marigny contains the graves of 11,169 German war dead including the high-ranking general Erich Marcks – the commander of the German 84 Corps in Normandy. A number of boys, killed before they turned 18, are also buried here.
There are seven German war cemeteries in Normandy containing the graves of over 100,000 German servicemen and civilians. The German War Graves Commission (Volksbund Deutsche Kriegsgräberfürsorge) was set up in 1919 for the acquisition and maintenance of German war cemeteries, and the chief architect from 1926 to 1959 was Robert Tischler. Tischler's austere style is quite different from the white marble crosses of the American cemeteries, or the decorated headstones of the British and Commonwealth War Graves.
The graveyard is a typical example of Robert Tischler's style with thousands of ceramic grave markers, usually identifying a pair of soldiers, interspersed by groups of three basalt gothic crosses, and a chapel at the entrance to the cemetery built in the style of a Norman parish church.
This virtual tour is intended to give you a unique opportunity to visit a German war cemetery. Like all military cemeteries it represents the terrible human cost of armed conflict. And in the words of the German War Graves Commission it is a reminder "Lest we forget to keep the peace".
A LIVE video webinar tour of a German War Graves cemetery.
"Since Lockdown Patrick has been offering online virtual tours of the Normandy D-Day Beaches and surrounding areas. What a fantastic way to visit Normandy and have Patrick's expertise and incredible knowledge to guide you. The weekly Webinars are packed with so much information and insight. When permitted the Live Virtual Tours on offer are excellent, the next best thing to being there in person. I would whole heartedly recommend joining Patrick on his tours/webinars for a truly authentic experience, full of information, facts, archive material and much more. The opportunity to subscribe on a monthly basis to the webinars and live tours is a great initiative and being able to meet up on Zoom with other members and ask Patrick questions is a great initiative and adds to the overall pleasure of the We Love Normandy experience." TripAdvisor Review
A LIVE video webinar tour and a unique chance to experience of the sights and sounds of the German cemetery in Marigny, Normandy, and visit the final resting place of over 11,000 German servicemen.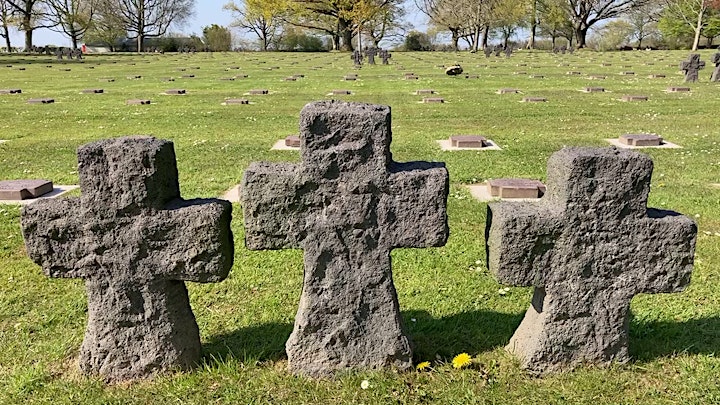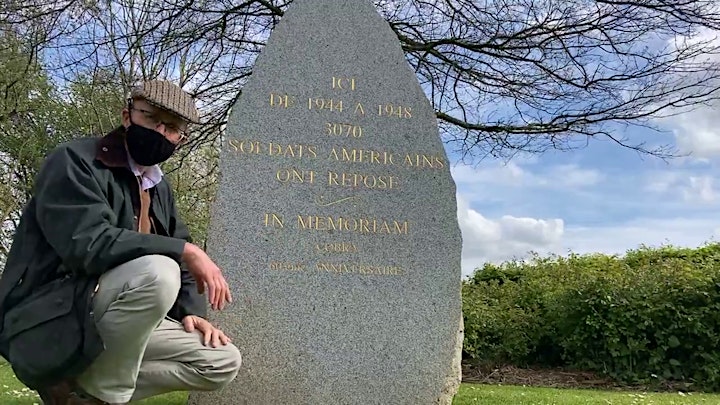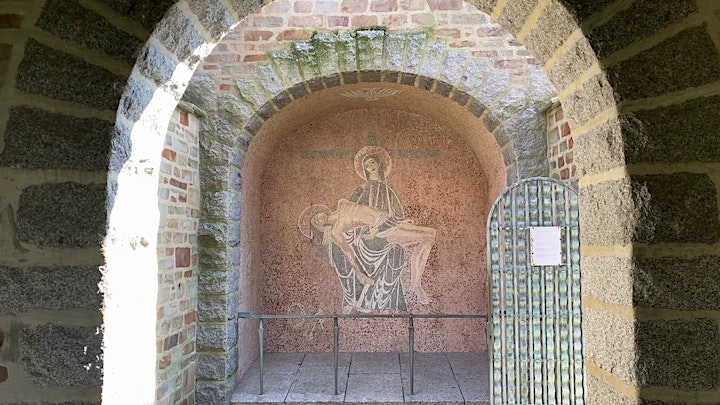 Using the latest livestreaming mobile technology, Patrick Hilyer's virtual tours bring the sights and sounds of the D-Day battlefields and beaches right to your living room, den or office - on your tablet, computer, laptop, smart phone or TV screen. The tours are interactive - you can ask questions by chat message during the tour and by voice during the LIVE ZOOM debriefing*.
Patrick is an experienced D-Day tour guide, a member of the Normandy Battlefield Tour Guides Association. He and his wife run the travel consultancy We Love Normandy and both have worked in Tourism and Hospitality in Normandy since 2003. Facebook page www.facebook.com/welovenormandy
ZOOM debriefing*
Tours are given in English
* The Zoom debriefing is open to Subscriber Member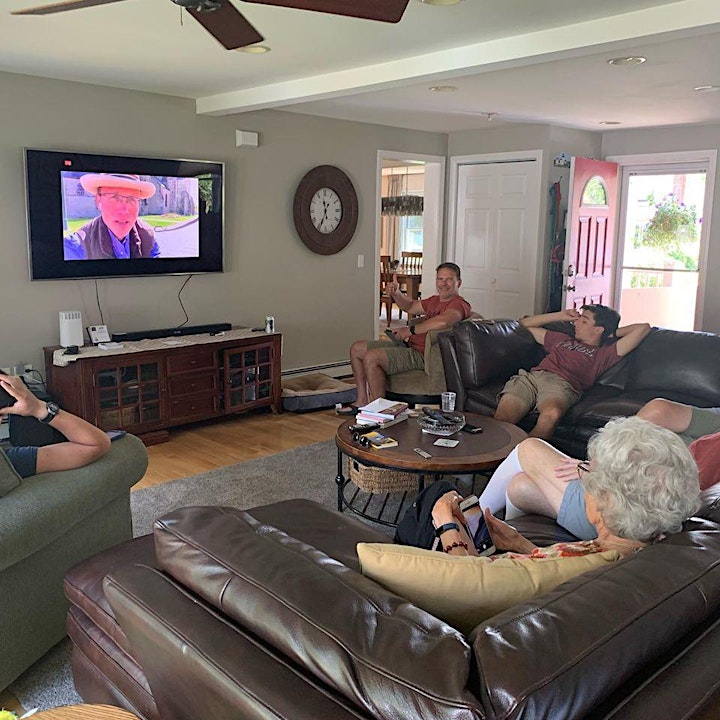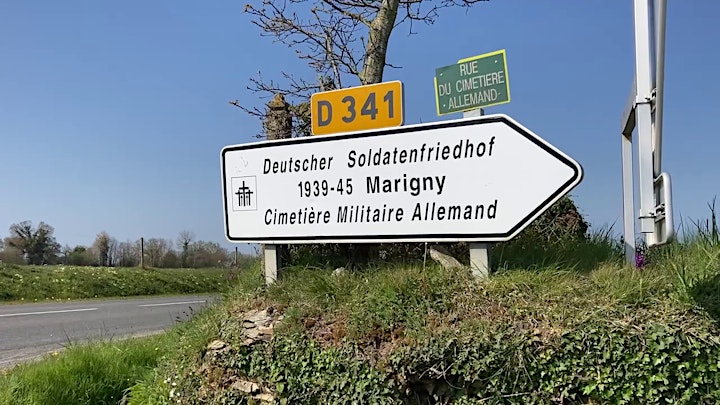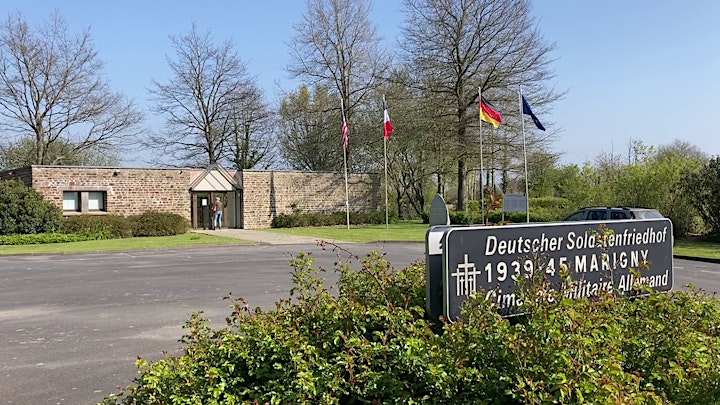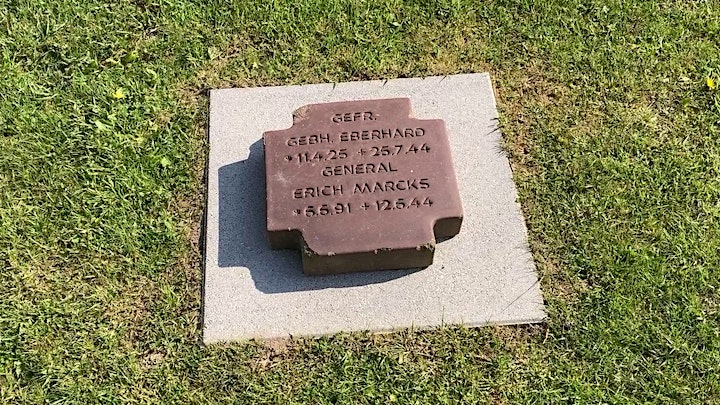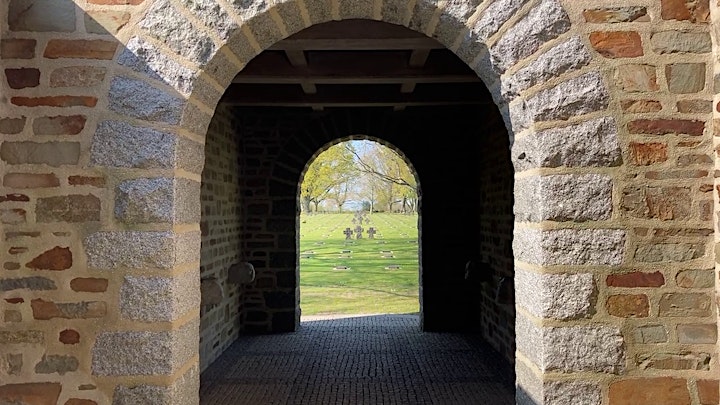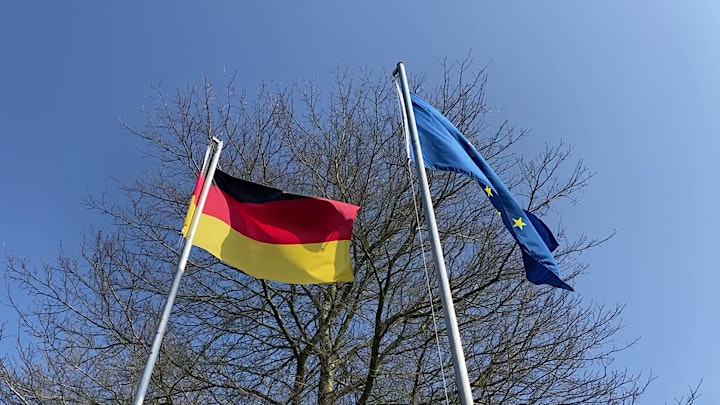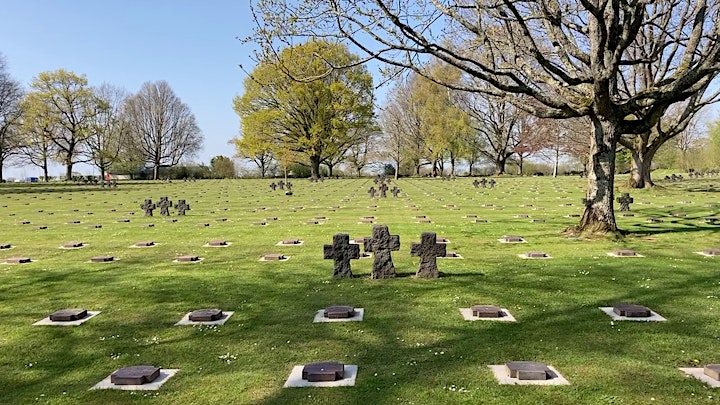 Organiser of *FREE* VIDEO WEBINAR | VIRTUAL D-DAY | MARIGNY German Cemetery