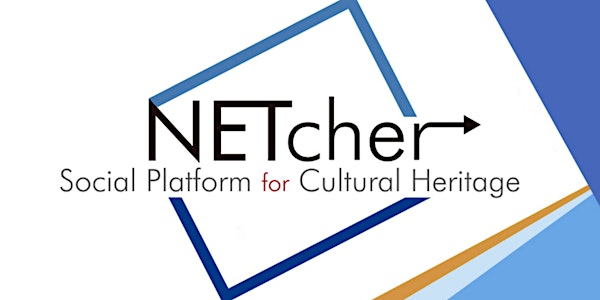 Forum Netcher, 25-26 February 2020, Lyon-France
NETCHER Forum - 25-26 February 2020, Lyon, France Languages: English and French
When and where
Location
Université Lyon 2 16 Quai Claude Bernard 69007 Lyon France
About this event
The NETCHER Forum will present the results of the first year of activity, first recommendations, research and technology perspectives, debates and routes for cooperation in the matter of fighting cultural heritage looting and trafficking.
VENUE
25th February: Lyon 2 University, 16 Quai Claude Bernard, 69007 Lyon
26th February: Museum of Fine Arts, 20 Place des Terreaux, 69001 Lyon
This ticket provides you with the access to the 2 days, free of charge. You need a separate ticket if you plan to attend the social dinner (please note that the cost of dinner is at the participant's charge).
PROGRAMME
Forum Day 1 (Grand Amphithéâtre, Lyon 2 University) 14.00 – 18.00
13.30 - 14.00 Welcome and registration
14.00 - 14.45 Introduction:
James Walker, Vice Chairman of Executive Board, in charge of International relations, Lyon 2 University
Stéphane Giovanni, Head of HiSoMA – History and Sources of Ancient Worlds
Véronique Chankowski, Head of French School of Athens, NETCHER Coordination
Sabine Fourrier, Deputy Head of HiSoMA, NETCHER Coordination, Centre National de la Recherche Scientifique (CNRS)
Corinne Szteinsznaider, Coordinator for Michael Culture Association, NETCHER
14.45 - 15.00 Traffic Channels and Actors
Vincent Michel, Professor, University of Poitiers
Axel Kerep, Archaeologist, Parcs
Ecole Nationale Supérieure de la Police
15.00 -15.15 Preservation and Reconstruction
Marinos Ioannides, UNESCO Chair on Digital Cultural Heritage, Cyprus
Deutsches Archäologisches Institut
15.15 -15.30 Provenance and Traceability
Laure Chevalier, PhD, Founder of Agalmata
Sabine Fourrier, Centre national de la recherche scientifique (CNRS-HiSoMA)
15.30 - 15.45 Coffee break
15.45 - 16.00 Return and Restitution
Deutsches Archäologisches Institut
16.00 - 16.15 Education and Awareness
Tsao Cevoli, Luiss Business School, Qualified Testimonial del Master in Archeología Preventiva e Management del Rischio Archeologico, Center for Criminological Studies
Lidia Vignola, Archaeologist and author, International Archaeomafie Observatory
Sabine Fourrier, Centre national de la recherche scientifique (CNRS-HiSoMA)
16.15 - 16.30 Legal and operational interventions
Ecole Nationale Supérieure de la Police
16.30 - 17.30 Round table 1: One step beyond. Recommendations to professional & scientific communities.
Chaired by: Vincent Michel
ALIPH Foundation
Thomas Sagory, Archaeologist, National Archaeology Museum, France
Jean-Pierre Massué, Professor, Centro Universitario Europeo per i Beni Culturali – European University Centre for cultural heritage
Michael Müller-Karpe, Römisch-Germanisches Zentralmuseum Mainz
17.30 - 18.00 Wrap up of the day
18.30 - 21.00 Cocktail buffet – Lyon 2 University
Forum Day 2 (Museum of Fine Arts) 9.30 – 12.30
9.30 - 10:00 Welcome coffee, registration
10:00 - 10.15 Presentation of Day 2
10.15 - 11.30 Round table 2: Policy Discussion and perspectives.
Chaired by Véronique Chankowski
Domna Paschalidou, Research Policy Assistant (European Commission, DG Research and Innovation)
Giuliana De Francesco, MIBACT – Italian Ministry of Culture
Judith Kagan, French Ministry of Culture
Rainer Splengler, EUROPOL
11.30 - 12.00 Discussion with participants
12.00 - 12.30 Conclusion