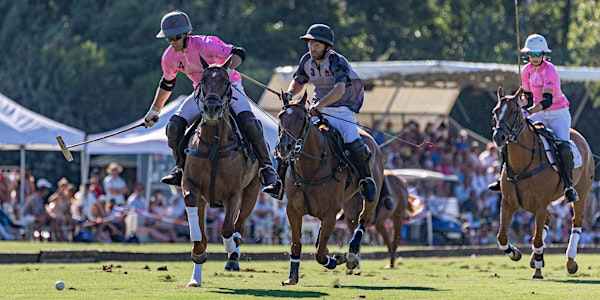 Finale - Côte d'Azur Cup 2022
Finale de la CÔTE D'AZUR CUP Argentine Beef - Polo Club Saint-Tropez
When and where
Location
Polo Resort & Country Club de Saint-Tropez 1999 Route du Bourrian 83580 Gassin France
About this event
PROGRAMME
17h - Première match
18h15 - Deuxième match
Venez vivre un match d'une des plus prestigieuses saisons de polo en Europe! Alliant vitesse et dextérité dans un cadre d'exception, la Finale de la CÔTE D'AZUR CUP est un évènement incontournable de la saison de polo 2022 !
PROGRAM
17h - First game
18h15 - Second game
Come and watch a game of one of the most prestigious polo seasons in Europe! Combining speed and dexterity in an exceptional setting, the CÔTE D'AZUR CUP final is an unmissable event of the 2022 polo season!
-----------------------------------
Par la présente, je libère, renonce et m'engage à ne pas poursuivre le PCST/HG ou toutes les personnes et sociétés liées et affiliées à l'évènement, pour toute perte de biens personnels, ou tout dommage corporel pendant que je suis sur le site du PCST/HG.
I hereby release, waive, and covenant not to sue the PCST/HG or any persons and companies connected and affiliated with the event, for any loss of personal property, or personal injury while on the PCST/HG site.
PCST: Polo Club Saint Tropez / HG: Haras de Gassin