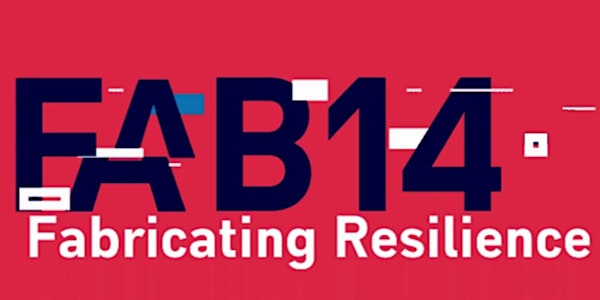 FAB14, TOULOUSE : FABRICATING RESILIENCE 16-22 July
Location
Centre de Congrès Pierre Baudis
11 Esplanade Compans Caffarelli
31000 Toulouse
France
Description
Tickets for | FAB14 | FABRICATING RESILIENCE | TOULOUSE | 16-22 July | are available.
The 14th Global Fablab Network Conference will be held in Toulouse France.
"Fabricating Resilience" is its main topic.
Ticket includes:
2 coffee break daily and lunch during the whole week of the event

Entrance from Monday to Friday for the FAB14 Event at the Center de Congrès Pierre Baudis

Morning Program includes Keynote Speakers

on relevant topics such as food, mobility, machines, money, and access.

Afternoon Programs include Theoretical Workshops or Working Groups and Workshops on each of the themes and some wildcard topics, given by members of the Fab Labs' worldwide network.

Opening Reception Cocktail (Monday, Jul 16),

Inauguration Ceremony (Tuesday, Jul 17) and Dinner Gala (Friday, Jul 20)

Academany Graduation (Wednesday, Jul 18) for Fab Academy, Fabricademy and Bio Academy Students
You can also buy tickets for the two FAB14+ satelite events in France:
- Fab City Summit in Paris, 11-13 July 2018.
- Fab Distributed Events in several locations all over France on 14-15 July 2018.