Expats Paris Dinner!

Saturday, April 13, 2013 from 7:00 PM to 10:00 PM (PDT)

Paris, France
Who's Going
Loading your connections...
Event Details
Located in the heart of Paris, Place Beauvau (ministry of internal affairs) and the Palais de l'Elysee (presidential offices); in a venue of more than 350 sqm, divided into two floors, the l'Elysée Lounge invites you to discover a magical, original venue, cuisine and service.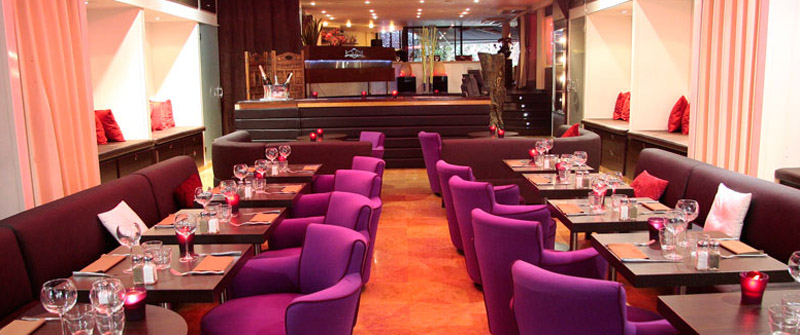 On this Expats Paris dinner night, the Elysée Lounge restaurant is planning to offer an elegant and refined French cuisine that is a mixture of talent and inventiveness.
An idea of what you will eat:
Entrées: Tatin de tomate Kumato, chèvre rôti, sorbet romarin, Véritables escargots de Bourgogne, Foie gras maison, Nêms: pâtés impériaux poulet / crevette / porc (Chả Giò), Salade Bio Élysée, etc
Salades : Cobb Salad (Poulet, oignon rouge, bacon, roquefort, oeuf dur, avocat, salade romaine), César Palace, etc
Main course: Blanquette de veau aux morilles, riz, Escalope de maigre-bar rôti, crémet de légumes de saison, Souris d'agneau braisé, crème d'oignons, Magret de canard snaké à l'orange sanguine, etc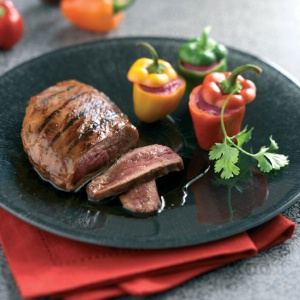 Cheese: L'assiette de fromages affinés, Fromage blanc coulis de fruits noirs, etc.
Desserts : Trilogie de crèmes brûlées (Pistache, réglisse, vanille bourbon), Financier à la myrtille sauvage, nuage de crème fouettée, Corne de fruits frais au caramel beurre salé, Ultra moelleux au chocolat manjari 1er cru, macaron framboise, etc.
Budget: between 25 and 35 €.
We'll take the last drink downstairs in the nightclub (FREE ENTRACE FOR DINNER MEMBERS)
Book your place for 7 Euros (Free Access with a FREE GLASS OF WINE)
The venue's Japanese garden
Found in the heart of Paris, l'Elysée Lounge has a terrace that leads to a beautiful Japanese garden where you will breathe fresh air. We have chosen this venue for its terrace that's heated throughout the winter period giving one a home-feeling.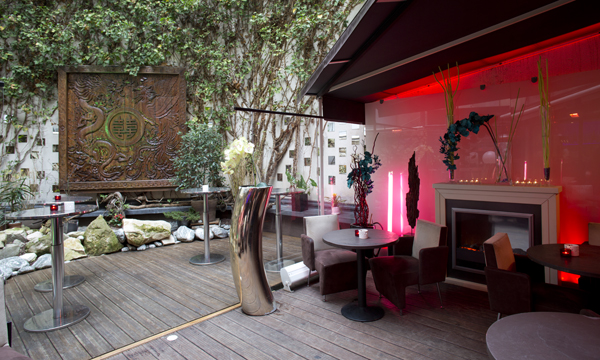 Subscribe now and be sure to be there because places are limited.
Remember that our events are just an excuse to meet and make new friends. Bring your friends and colleagues if you can. 
When & Where


Elysée Lounge
3 Rue des Saussaies
Address Line 2

75008 Paris
France
Saturday, April 13, 2013 from 7:00 PM to 10:00 PM (PDT)
Add to my calendar
Organizer
EXPATS PARIS
About us
Mission
Expats-paris.com is the first online community for expats living and working in Paris, France. As a network, we enable our members to interact with other global minds in a similar situation, with comparable interests and needs. Expats-paris.com users can create new friendships as well as business contacts; they can exchange reliable information on expat-related topics.
Members
Expats-paris.com reaches out to the international communities living or visiting Paris: diplomats, foreign correspondents, expatriates employed by small, middle or multinational companies and their family members and people on vacation, pleasure or business trips. We also cater to the interests of local residents with strong ties to the expats community.
Our network is represented by more than 5000 members in and around Paris- the perfect platform to exchange opinions and information on local particularities.
Membership is strictly free: You can join the community and meet other members by creating an account. Do it now. It takes only 2 minutes.
With Expats-paris.com you will:
Meet other international minded people in Paris,
Make friends with other internationals in Paris,
Love art,
Enjoy life,
Share your thoughts,
Receive advice from expats or/and our experts.