About this Event
ENGLISH VERSION - VERSION FRANÇAISE EN-DESSOUS
This year, EVE Paris is bigger and better ! The event has been held since 2014, and has seen a grand total of seven editions. After two successful meetings in 2018, the eighth edition of the main gathering of the french community is opening its door to international players !
EVE Paris will be held on the 12th of October at the Meltdown Bar in Paris, a famous gaming bar. The venue will provide drinks and a great diversity of food places can be found all around the bar. Starting at 7 PM, EVE Paris is a great way to get to meet space friends, enjoy a drink with your best enemies, and challenge other players on popular games.
THE PROGRAM
The EVE Paris team is working hard to bring you content, including a PVP tournament, a raffle, and for the second time ever, the Bad Faith Debate™, where players will debate each other on who's better... and no one will be arguing for their own side. More activities may be announced later on the event social media, so be sure to follow them !
THE TICKETS
We're offering 3 different kinds of tickets this year. Each come with a badge, and a raffle ticket. The drink ticket also includes a drink, and the full ticket includes the drink and an exclusive EVE Paris T-Shirt !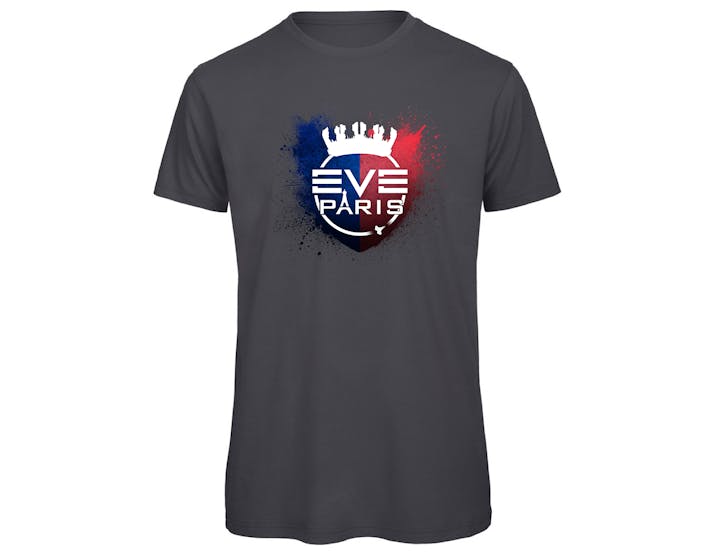 ABOUT EVE PARIS
EVE Paris has been held for the first time in 2014, when CCP Games translated the client in french after 10 years of EVE Online. It has become the biggest gathering of EVE players from the french community and following the success of the 2018 meetings, it has grown bigger and better each year. Follow EVE Paris on Facebook and Twitter, or join us on Discord: https://discord.gg/cJHm9K5
VERSION FRANÇAISE
Cette année, EVE Paris revient en plus grand ! L'événement a lieu depuis 2014 et a connu un total de sept éditions. Après deux rencontres réussies en 2018, la huitième édition du principal rassemblement de la communauté francophone ouvre ses portes aux joueurs anglophones !
EVE Paris se tiendra le 12 octobre à partir de 19 heures, au Meltdown Bar, un célèbre bar gaming proche de la Bastille. Le lieu fournira des boissons et de nombreux lieux de restauration si situent à proximité immédiate.
Venir à EVE Paris est un excellent moyen de rencontrer d'autres aventuriers de l'espace, de prendre un verre avec vos meilleurs ennemis et de défier d'autres joueurs sur d'autre jeux populaires !
LE PROGRAMME
L'équipe EVE Paris s'efforce de vous proposer une soirée digne de ce nom, comprenant notamment un tournoi PVP, une tombola et, pour la deuxième fois de son histoire, le Débat de Mauvaise Foi™, au cours duquel les joueurs se disputent pour déterminer qui est le meilleur. Sauf que vous vous faites l'avocat de la partie adverse !
Plus d'activités seront annoncées plus tard sur les médias sociaux de l'événement, alors assurez-vous de les suivre !
LES TICKETS
Nous proposons 3 types de billets différents cette année. Chacun vient avec un badge et un billet de tombola. Le Drink Ticket comprend en complément une boisson, et le Full Ticket comprend la boisson et un t-shirt exclusif EVE Paris!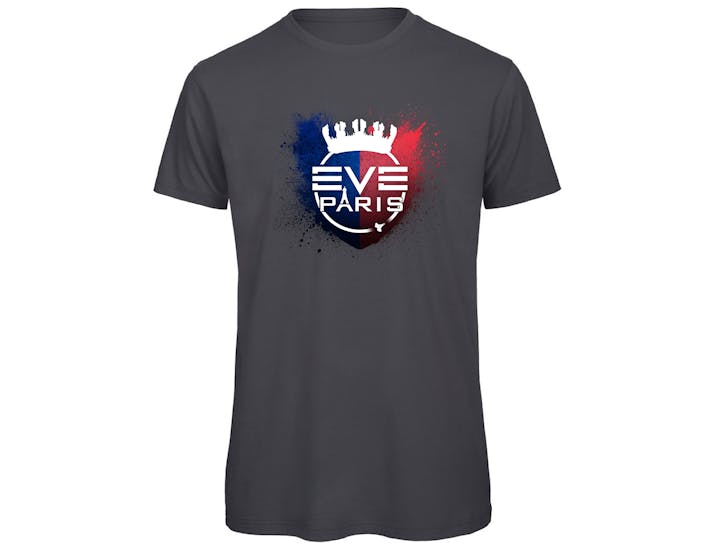 À propos d'EVE Paris
EVE Paris a eu lieu pour la première fois en 2014, lorsque CCP Games a traduit le client du jeu en français après 10 ans d'EVE Online. Il est devenu le plus grand rassemblement de joueurs francophones d'EVE et il s'est agrandi et amélioré chaque année pour aboutir au succès des réunions de 2018. Suivez EVE Paris sur Facebook et Twitter ou rejoignez-nous sur Discord: https://discord.gg/cJHm9K5