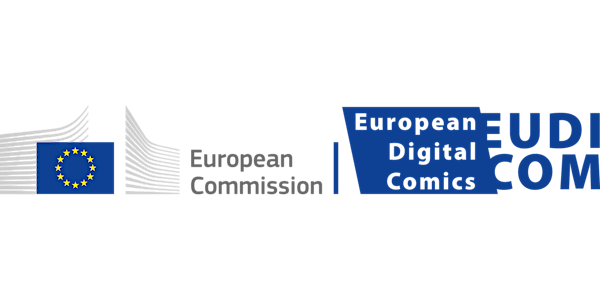 Eudicom Webinar - How to develop a digital portfolio with which technology?
The first Eudicom Webinar will focus on 2 key topics: how to develop a digital portfolio and which technology is best to go digital?
Date and time
Wednesday, September 22, 2021 · 5 - 6:30am PDT
About this event
Eudicom is a pan European project supported by the European Commission to strengthen the digital distribution of comics.
E-Comics digital sales remain very low in most European countries despite the growing use of digital platforms to access entertainment…meaning that room for growth is very high and should be supported!
The main objective of the project is to support European comics publishers to move into digital distribution or optimize their digital strategy and sales.
The project consortium is led by Izneo which is the leading European streaming platform for comics (inc Manga, graphic novels, BD…) and supported by local publishers' representatives in different European countries.
We have developed a series of webinars developed for the comics publishers' needs where you will be able to learn and discuss with experts about digital sales strategy for comics.
We are very happy to invite you to our first webinar that will take place on 22nd of September 2021 (2-330 pm) and will focus on 2 key topics:
- How to develop a digital portfolio?
- Which technology is best to go digital?
The Webinar will last 90 mins online and will include a presentation and a Q&A session with experts from the field.
Please register before September 5 to secure your participation to the event.
We are looking forward to meeting you soon.