During this webinar, you'll see how quantitative SR-CLEM reveals stereotypic glycine receptor packing at native spinal cord synapses.
About this event
Abstract:
Precise quantitative information about the molecular architecture of synapses is essential to understanding the functional specificity and downstream signalling processes at specific populations of synapses. Inhibitory glycinergic networks in the spinal cord vary in function, however the nanoscale organisation of glycine receptors (GlyRs) underlying different network specificities has not been defined. We have characterised the molecular organisation and ultra-structure of glycinergic synapses in native spinal cord tissue using quantitative super-resolution correlative light and electron microscopy (SR-CLEM). We have thereby identified a stereotypic packing of GlyR complexes at inhibitory synapses in the dorsal and ventral horn, suggesting that the morphology and size of the postsynaptic density rather than differences in the molecular arrangement of the receptors determine the strength of glycinergic neurotransmission in the spinal cord.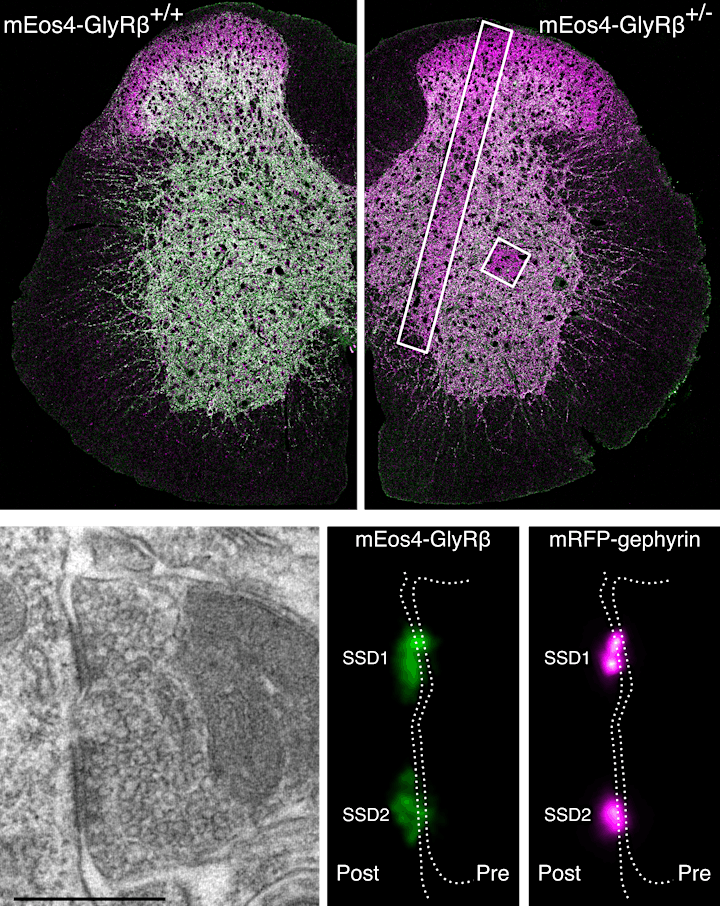 Organizer of Dr Christian Specht - Quantitative SR-CLEM reveals stereotypic glycine...