About this Event
Digital Fossils and The Artistic Use of Laser Scanning for Virtual Reality
Marshmallow Laser Feast's Director Ersin Han Ersin will be sharing their methodology of creating multisensory experiences with utilising cutting edge technologies.
It is a deep dive into generating digital fossils to use for virtual reality and exploration of real-time applications that employs in-organic sensing techniques to evoke organic sensations.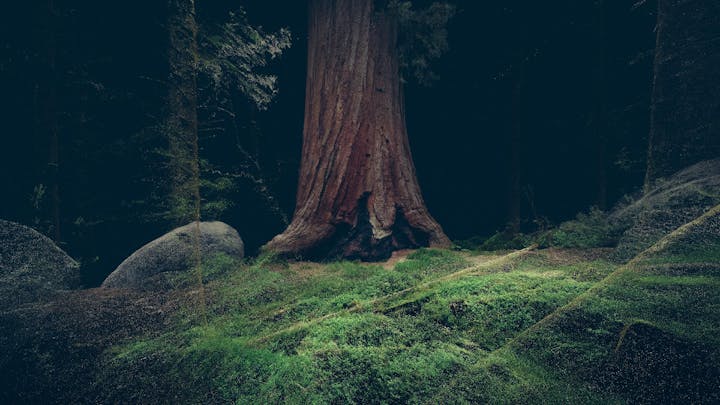 Ersin Han Ersin is a London based artist and director. He is part of experiential collective Marshmallow Laser Feast. Ersin's art practice combines a wide range of disciplines including sculpture, installation, live performance, and mixed reality.
His work illuminates the hidden natural forces that surround us, inviting participants to navigate with a sensory perception beyond their daily experience. In these spaces, the known physical world is removed to reveal networks, processes and systems that are at once sublime, underpinned by research, and fundamental to life on Earth.
He has designed and directed for the likes of critically acclaimed Saatchi Gallery debut; We Live in an Ocean of Air, In The Eyes Of The Animal', which won the Wired Innovation Award. Most recently, he and the team at MLF won the Tribeca Film Festival Storyscapes Award for Innovation in Storytelling and Best VR Film at VR Arles Festival for 'TreeHugger, Wawona'.
Ersin's work has been exhibited around the World including Lisbon Triennial, Sundance Film Festival New Frontier, Tribeca Film Festival Storyscapes, Istanbul Design Biennial, London, New York, and Shanghai.