Event Information
Location
Brussels Expo
1 Place de Belgique
1020 Bruxelles
Belgium
The Belgium International Celebration, Exhibition & Symposium of Dental Equipment, Technology & Products.
About this event
THE BELGIUM DENTAL CELEBRATION IS BACK! 🥳
Associations Village, Accredited Seminars, Workshop Sessions, Sustainable Dentistry, International Hygienist Day, The Dentalia Show, and so much more just made for you at Dentalia Expo 2022.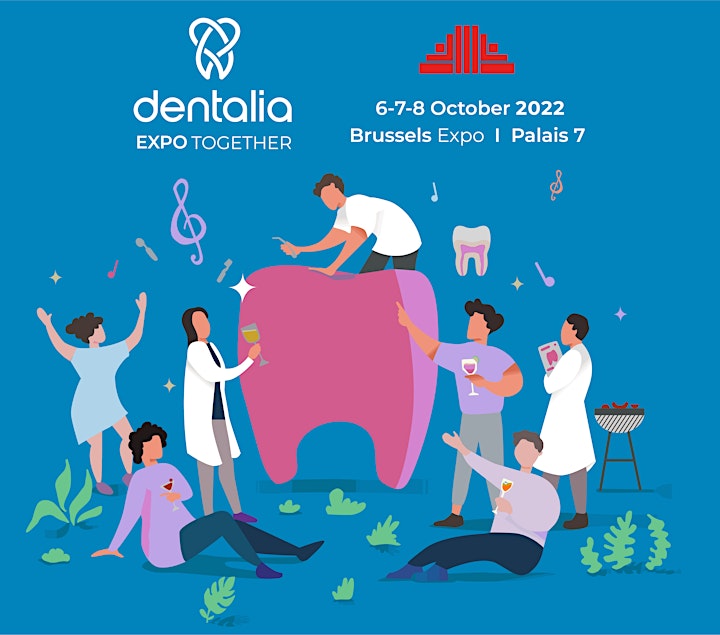 Time to bring back the dental family.
Meet The Belgium International Exhibition & Symposium of Dental Equipment, Technology & Products.
Gathering together all the professions related to our everyday lives.
10.000m2 dedicated during 3 amazing days to learning, sharing and networking with the Belgian Dental Community.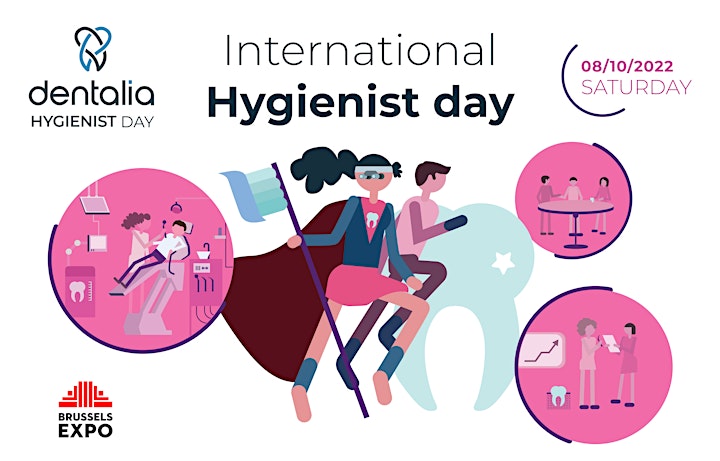 It's so cool, Dentalia Expo 2022 is really made by and for the dental family !
Don't miss:
1. Dentalia Village (Gather with all the Belgium associations) 🤝
2. Workshops (6 dedicated workshop per day) ✍️
3. Accredited Seminar (Listen and learn the latest technics) 👩🏻‍🎓
4. Dentalia Earth (Talk and share on sustainable dentistry) ☘️
5. Hi Hygienist! (Meet and learn) 😍
6. Dentalia Show (Get interviewed in our studio) 🎙
7. Learn&Talk (Share your experiences with others) 🗣
We would like to take this opportunity to remind you of the International Day of the Oral Hygienist at Dentalia Expo 2022 on Saturday 08 October 2022.
Also the accredited conference of the Société de Médecine Dentaire is not to be missed.
Join our Dentalia Expo 2022 event in Brussels on Linkedin: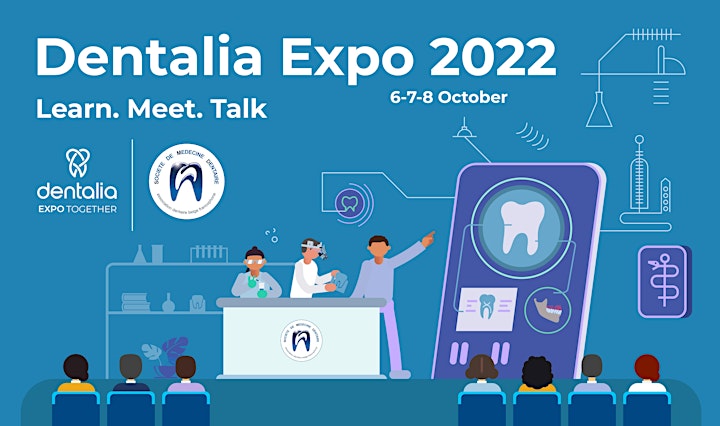 Dentalia Together bring the dental family together by creating value-added content and seeks to disrupt current practices by enabling daily communication between the dental profession.
Follow us daily on Instagram: https://www.instagram.com/dentaliashow
Don't miss the dates 6-7-8 October 2022 in Brussels with The Belgian international exhibition and symposium of dental equipment, technology and products. Joins us for three days of network, interactive demos, announcements, and best practices that will keep you looking ahead.
Date and time
Location
Brussels Expo
1 Place de Belgique
1020 Bruxelles
Belgium