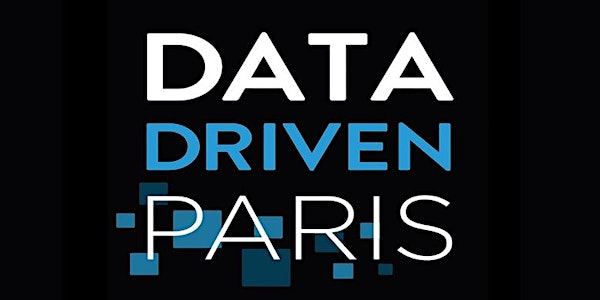 Data Driven Paris
When and where
Location
bpifrance (Auditorium) 6-8 Boulevard Haussmann 75009 Paris France
Description
You may have heard about Data Driven NYC, organized by the US VC FirstMark, the largest US event for the tech enthusiasts who are passionate about big data and AI.
We have a great news for you.
Today Data Driven is coming to Paris with a monthly edition for the EU data ecosystem co-organized by Serena Capital and FirstMark.
Come join us on !!
We have an amazing program to share with you :
"How deep learning will change the fashion and beauty industries ?"
Charles Ollion, COO, Heuritech
"Machine Learning at Criteo : lessons learned"
Bastien Albizzati, Product Director at Criteo
" Algorithmic Systems Transparency in Big Data Era"
Nozha Boujemaa, Director of Research, Advisor to the CEO of Inria In Big Data
"The future of the automation for the enterprise"
Florian Douetteau, CEO, Dataiku
"Integrating data and analytics in business decidion-making"
Cédric Puel,
Head of Data & Analytics, BNPP Personal Finance, and community leader for BNPP