Sales Have Ended
Ticket sales have ended
Thank you for your interest in this special food experience sponsored by Mille Mercis Marie I look forward to seeing you!
Sales Have Ended
Ticket sales have ended
Thank you for your interest in this special food experience sponsored by Mille Mercis Marie I look forward to seeing you!
A "French" sanitary pass is required. Kindly follow the requirements listed below.
About this event
Background
#CrazyForPastryInParis is a meetup to discover "la pâtisserie française." I hand-select different bakeries, pastry shops, and restaurants where we indulge together.
Event Details
**READ INSTRUCTIONS & DISCLAIMERS BEFORE SIGNING UP**
You'll go behind-the-scenes to explore the production kitchens of a brand-new family-owned Parisian boulangerie-pâtisserie.
You'll meet the owners, see where all the magic happens, and hear the story of long-these time, independent artisans.
Meeting point: Outside the Brasserie "Le Gargamelle," outside the Métro Exit "Le Peletier" (Line 7), in front of the métro stairs upon exiting.
Duration: 1.5h
Included: pre-fixed bread & viennoiserie sampling, exclusive access to the kitchens, learning the basics about la baguette "de tradition" and French "Viennoiserie."
The visit will be followed by socializing on site. A plethora of different pastries and drinks will be available (at your own expense). Consumption is not required, but will be difficult to resist :)
Instructions
°°°IMPORTANT°°°
Email me @ millemercismarie@gmail.com BEFORE signing up if you have allergies or dietary requirements.
Late arrivals (10 minutes maximum) will be required to find their way to the venue from the métro stop on their own by contacting Marie at +33 6 36 07 64 63 on What's App.
***COVID 19***
All current sanitary legal requirements at the time of the visit will be followed. The participant is responsable for having an up to date pass. If you are not vaccinated (or are a tourist who has not yet received a personal QR code), you'll need to show a negative antigen test performed at a French pharmacie no later than 72h before 9h30 on Saturday, September 25th.
The included sampling is not a meal replacement, but you may want to come with some space left over from lunch :)
Disclaimers
Runs rain or shine.
For a full refund, cancel at least 72 hours in advance of the start date and time of the experience by sending an email to millemercismarie@gmail.com with the following subject line: "LAST NAME, First Name #CrazyforPastryInParis Cancellation."
The kitchen visit takes place in French. Basic translation is provided as needed; however simultaneous translation for non-French speakers is not.
I do not receive monetary compensation from venues that are selected based on my personal and professional quality standards.
I do not expect participants to promote or recommend my professional services, although it is not prohibited.
You accept and understand changes/or improvements may be made in the future.
The experience is not a dating venue.
Discussions regarding COVID 19/or vaccination are not permitted
Entry to the group cannot be granted to Freelance tour guides or Travel agencies operating in France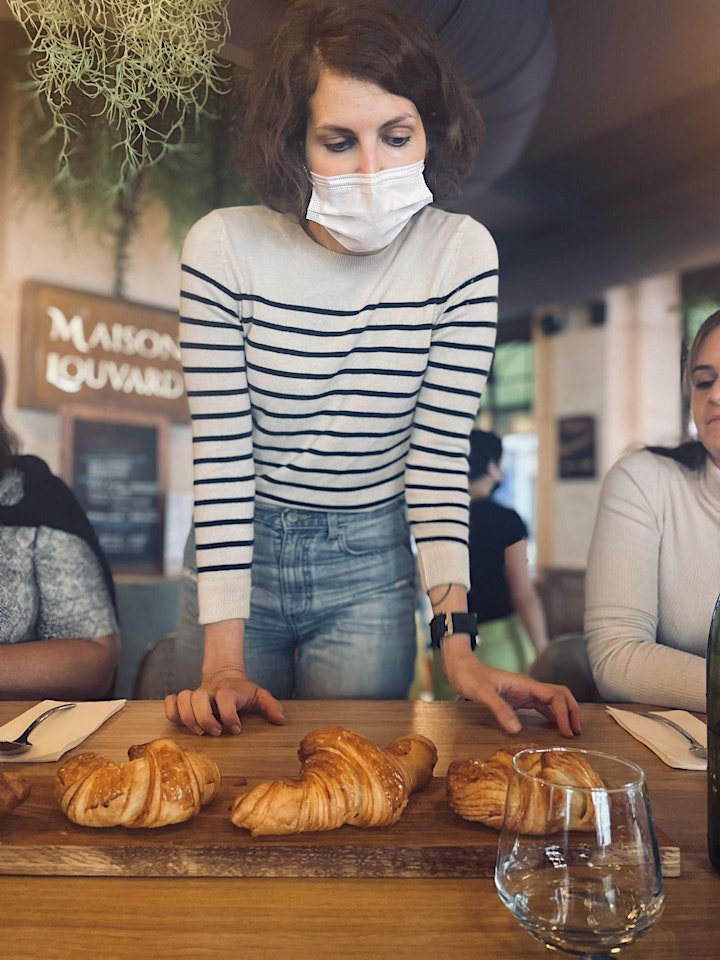 Organizer of #CrazyForPastryInParis: Discover a brand-new Boulangerie-Pâtisserie