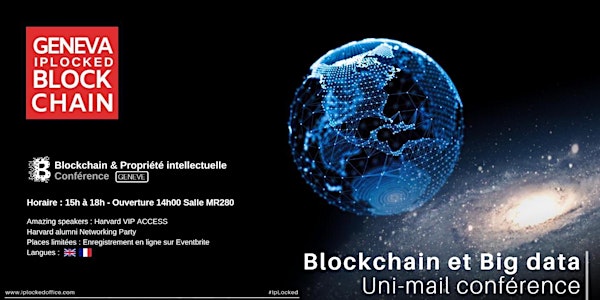 Conference on Blockchain & Big data
Blockchain Technologies: Innovation and Application
When and where
Location
Université de Genève / Uni Mail 40 Boulevard du Pont-d'Arve 1205 Genève Switzerland
Refund Policy
Contact the organizer to request a refund.
About this event
SPEAKER & CO-ORGANIZER PREVIEW :
Brahima SOUKOUNA
IPLocked Founder
www.iplocked.com
Bilan (French version ) : https://www.bilan.ch/opinions/nicolas-hou/comets-brahima-soukouna-iplocked
Since its recent emergence, Blockchain has gradually reformed the running of industries such as car sharing, real estate transactions or banking transactions just to name a few. What does it have to offer to the field of intellectual property and innovation protection?
In July 2017, while sitting on a bench at Harvard University, I received a call from two friends who had just left their jobs to run their own company.
Those two friends stressed that using confidentiality agreements quickly discouraged potential business partners. At the same time, even before turning to the IP institutions, all of the steps that would have been necessary to register their creations seemed complex, time-consuming, and financially burdensome.
The idea of IPLocked was born.. Intellectual Property notary and peer-to-peer for everyone :)
#conference #unige #swiss #barreling #ahead #taking #chances #creativity #funding #lauch #crazy #like #harnessing #motivation #goals #inspiration#nevergiveup #blockchain #crypto #campaign # #project #support #bigdata #startup
SPEAKER PREVIEW :
Ardian BALAJ
SwissBorg, Head of Legal
www.swissborg.com
What about legal issues in blockchain technology?
Contracts, bankruptcy, divorce or real estate to name a few are fields that will be disrupted by the Blockchain emergence.
Ardian will explain how to navigate through the rough waters of the legal and regulatory ecosystem of Blockchain and crypto assets and why it's one of the most important challenges for lawyers today.
Ardian is a Swiss lawyer specialised in International and European Law. He started his career with the Swiss Financial Market Supervisory Authority FINMA as an international agent, where he had the opportunity to work with various financial regulators worldwide, including the SEC and the Federal Reserve.
#conference #blockchain #legal #issue #contracts hashtag#bankruptcy #financeg#technology#geneva #success #cryptoassets#challenges #swissborg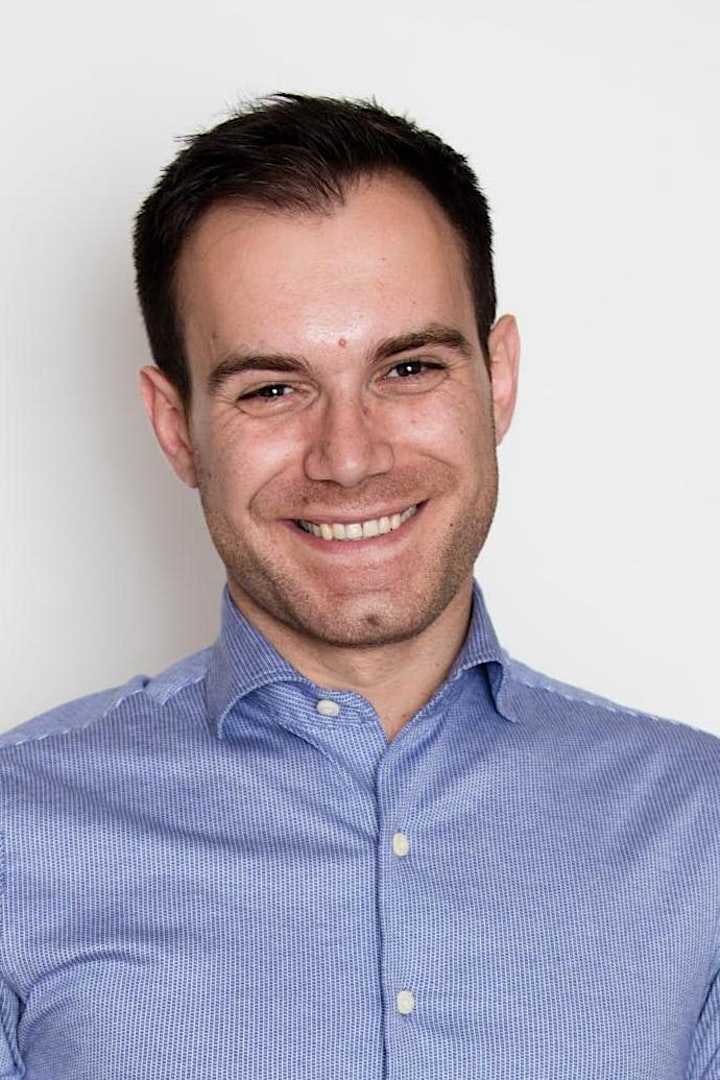 SPEAKER PREVIEW :
David DELMI
Founder and CEO HARDAH
www.hardah-one.com
Les fakes news (ou infox) gangrènent nos réseaux sociaux et se nourissent de l'anonymat, des algorithmes et du manque de transparence de ses derniers. La Blockchain pourrait remedier à celà en apportant une transparence mais surtout une tracabilité des informations. La startup HARDAH développe sa solution dans ce domaine.
#speaker #Conference #Hardah #UNIGE #geneva #switzerland #zurich #swiss #lausanne #blockchain #entrepreneur #business #investing #investor #invest #success #cryptonews#wealth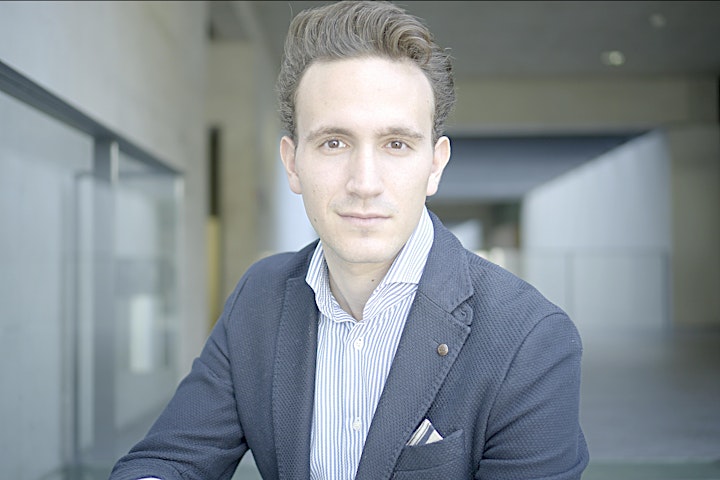 SPEAKER PREVIEW:
Karel LEEFLANG
StrategyPod Ceo
www.strategypod.swiss
From Google Assistant, Siri or Alexa to the autonomous cars or smart thermostats in our homes, machine learning, technologies of AI, blockchain, big data, internet of object have already transformed our lives. How fast does the business change and how does it survive a rapid transformation in the age of digitalization ?
Karel Leeflang will talk about agility and strategy and how should intellectual property be considered in the context of a business and in terms of economic value creation.
Karel is CEO of StrategyPod. We're a boutique strategic planning and sophisticated analytics advisory firm with 45 staff based in offices in Geneva, London, New York, Philadelphia and San Francisco.
#conference #blockchain #googleassistant #siri #alexa #autonomouscars #smart #thermostats #machinelearning #technologies #artificialintelligence #ai #bigdata #internet #business #digitalization #agility #strategy #ceo #strategypod #economicvalue #creation #speaker #switzerland #unige #harvard #crypto #entrepreneur #passion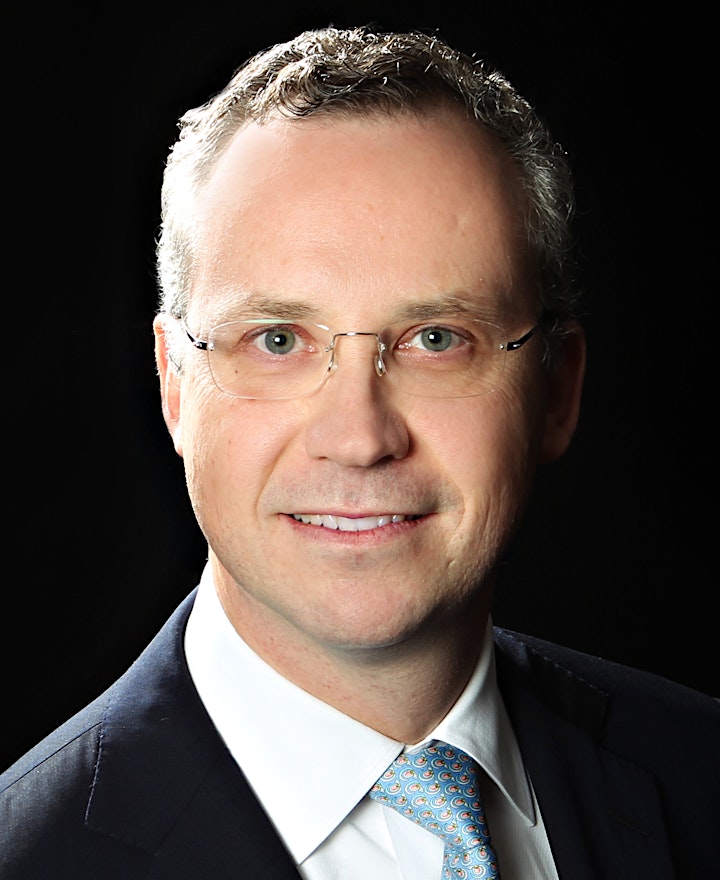 SPEAKER PREVIEW:
Thierry ARYS RUIZ
Founder of AgAu.io
www.agau.io
Gold and silver have been money since the dawn of society. By the end of the 20th century, fiat money attempted to replace the gold standard with a fiat monetary system. More recently, since the beginning of the 21st century, cryptocurrencies in turn are aiming to replace the fiat system.
The founder of the Peer-to-Peer, Electronic Money System backed by Silver(Ag) and Gold(Au) will talk about the new taxonomy of money, the current monetary landscape.
Thierry ARYS RUIZ is a MENSA member and has dealt with topics ranging from commodity trading, finance, blockchain and A.I.
#speaker #Conference #AgAu#UNIGE #geneva #Finance #switzerland #zurich #zoug #swiss#lausanne #blockchain #entrepreneur #business #investing h#success #wealth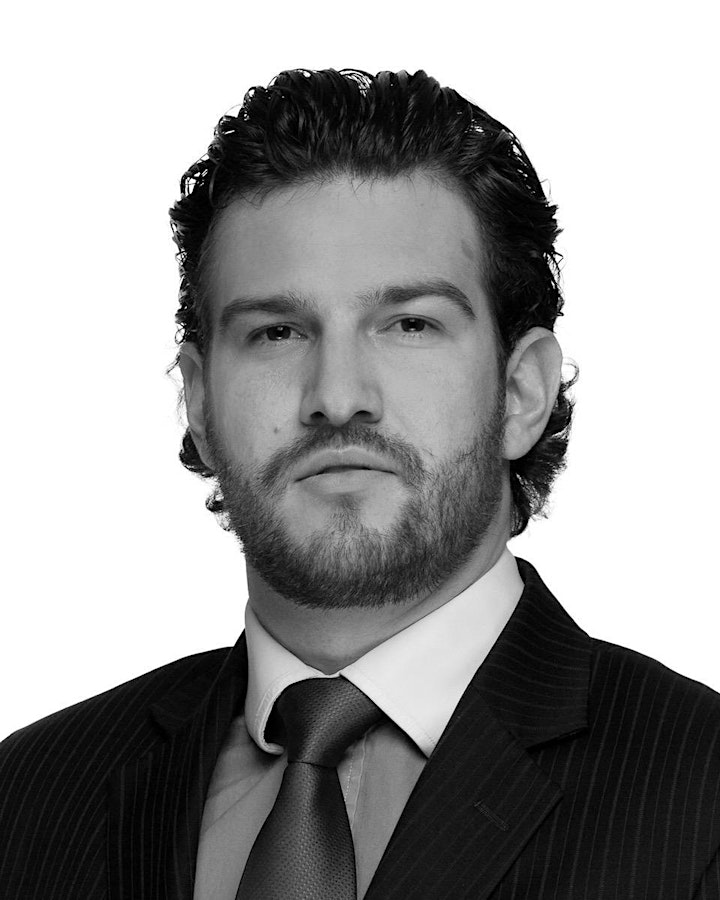 SPEAKER PREVIEW:
Ray CHOW-TOUN
FileProof Founder
www.FileProof.org
The notarization of documents with a combination of the cryptographic digest and a blockchain electronic signature was one of the first ways to use blockchain technology after cryptocurrency exchange.
Ray CHOW, founder of FileProof, will tailor for you, how peer-to-peer notarization protocol allows issuing an immutable digital certificate with an authentic proof without the need to involve a central third party and/or middlemen to trust.
#Conference #Blockchain #Peertopeer #Notarization #Evidence #Fileproof #Technology #Geneva #Success #Speaker #Protocol #Switzerland #UNIGE #Harvard #Crypto #certificate #immutable #business #cvproof #entrepreneur #passion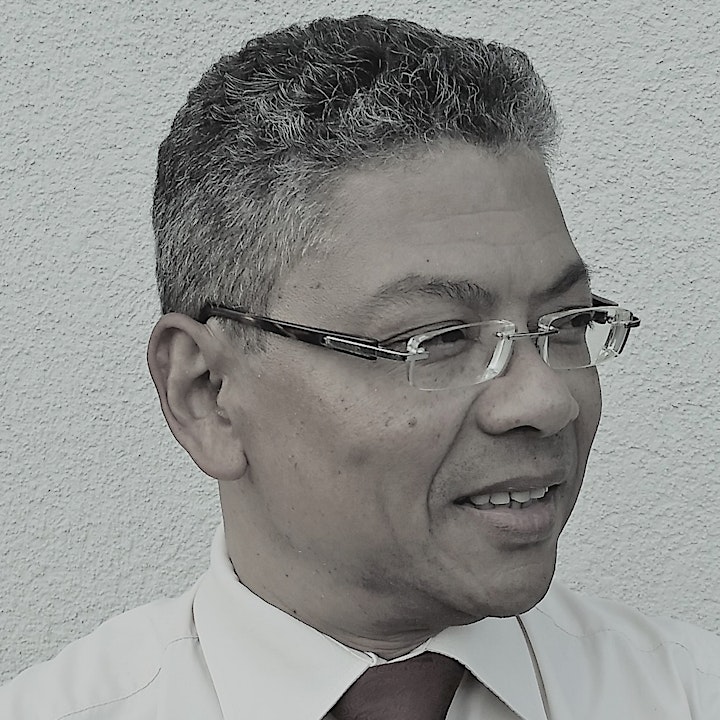 SPEAKER PREVIEW:
Robert ZAREMBA
Cerealia CTO & co-founder
Swissblockchain Association co-founder
www.cerealia.ch
If you heard about smart contracts but never really understand about it, it's a perfect time for you to be present next Saturday at the Blockchain Conference.
Traditional contracts are agreements between two or more parties where each party must trust the other party to fulfil its obligation. Smart contracts are agreements, written in code, which automatically execute programmed functions in response to certain conditions being fulfilled. With blockchain technology, smart contracts remove the third party need.
Robert ZAREMBA, Msc Computer Science, has over 10 years of building and designing IT Solutions: data intelligence, analytics, optimizations and distributed systems. He will present a topic about the smart contract and their efficiency.
#conference #blockchain #smartcontract #smart #contract #swissblockchain #cerealia #agreements #obligation #code #programmed #function #technology #computerscience #IT #itsolutions #data #intelligence #analytics #optimization #distributedsystem #efficiency #digitalization #agility #strategy #creation #speaker #switzerland #unige #harvard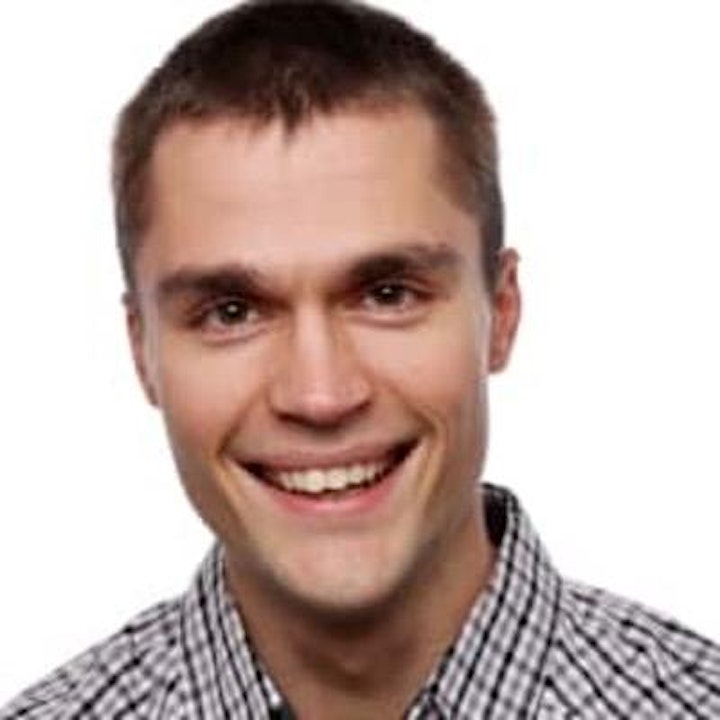 SPEAKER PREVIEW :
Nathalie KAZZI
www.bluetreeadvisors.ch
Blue Tree - Investor Relations and Fundraising support for early stage companies
Blue Tree helps early stage Blockchain, Fintech and Impact companies with their Investor Relations – fundraising management, business development and stakeholder communications. Based in Geneva and Swiss focused, Blue Tree helps international companies enter the Swiss market, as well as local companies to connect with its international network.
Nathalie KAZZI has over 15 years experience leading international project implementation, developing innovative growth strategies and driving operational excellence in industries spanning, Energy, Fintech, AI, Online Education and Blockchain.  As CEO of Blue Tree Advisors she is responsible for mentoring, advising and co-founding a number of startups in the Blockchain space, a few of which have launched successful ICO's. Nathalie attained her Blockchain Strategy Certificate from Said Business School at the University of Oxford, her MBA from The University of Chicago Booth School of Business and her BE in Civil and Environmental Engineering from UTS Australia.
#conference #blockchain #bluetree #fintech #international #innovative #strategy #leading #project #universityofoxford #oxford #universityofchicago #uts #engineering #startups #fintech #distributedsystem #efficiency #digitalization #agility #strategy #creation #speaker #switzerland #unige #harvard #entrepreneur #passion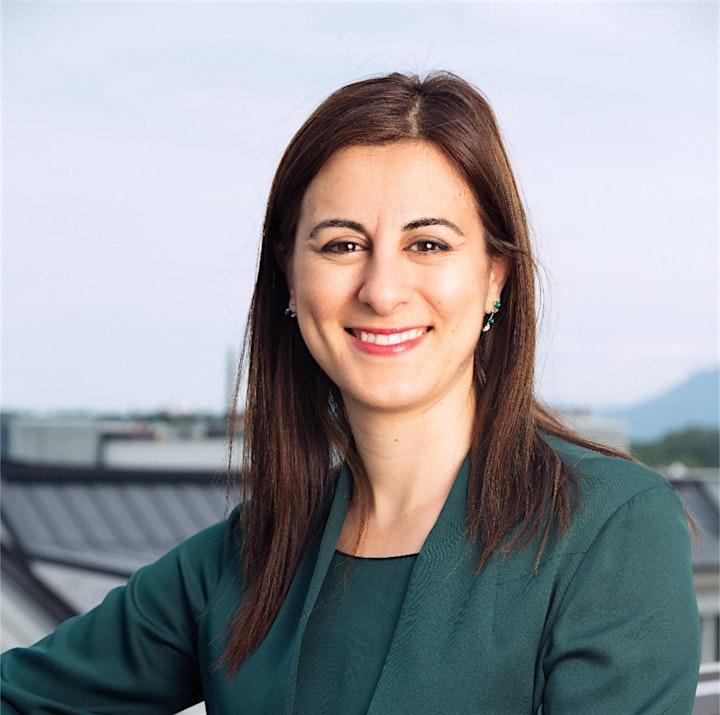 SPEAKER PREVIEW:
Nicolas HOU
Co-president of Harvard Clubchain
Editor at Bilan Magazine
www.colosse.ch
Harvard alumni are scattered all over the world and almost never meet. Co-founder of Harvard Clubchain, Nicolas HOU will make an open speech addressed to our Harvard alumni guests and will talk about the possibility of creating a club based on a virtual platform.
Swiss ans Chinese, Nicolas was born in Geneva. He worked for several big companies such as Reuters Thompson, Honda Motorcycles or Apple, and he launched his own company Colosse.ch. He completed his marketing management graduate program from Harvard in 2016 and is a member of the Harvard Club in New York.
#conference #blockchain #harvardextensionschool #alumni #harvard #clubchain #virtual #plateform #project #data #socialnetworks #decentralised #management #graduateprogram #harvardclub #startup #creation #switzerland #unige #harvard #entrepreneur #passion
[ Samedi 16 Mars 2019 ] Genève📍
Venez participer à la Conférence sur la propriété intellectuelle, la blockchain et les autres innovations technologiques qui secouent le monde d'aujourd'hui.
Une occasion unique pour chaque étudiant de rencontrer des speakers extraordinaires issus du milieu professionnel et scientifique dont certains de Harvard.
S'informer et networker ! A la fin de la conférence un apéritif dînatoire est organisé avec les Alumni de Harvard et les speakers.
PROGRAMME
13.30 – 14.30 : Enregistrement
14.45 – 15.00 : Cocktail de bienvenue & discours d'ouverture  
M. Nicolas Hou, Harvard Clubchain (Blockchain et médias sociaux)
Mme. Nathalie Kazzi, CEO de Blue Tree  
15.00 – 15.15 : Thème 1 - La gestion des Fake News par la blockchain
Speaker: M. David Delmi, Fondateur de HARDAH
15.20 – 15.35 : Thème 2 - La Propriété Intellectuelle et la Blockchain
Speaker: M. Brahima Soukouna, Fondateur de IPLocked
15.40 – 15.55 : Thème 3 : La gestion des crypto-monnaies et des ICO sur le plan légal et les nouvelles questions de droit
Speaker: M. Ardian Balaj, Responsable juridique chez Swissborg
16.00 – 16.15 : Pause
16.15 – 16.30 : Thème 4 - L'avenir des finances, des valeurs comme l'or ou argent, des banques centrales et de l'intelligence artificielle
Speaker: M. Thierry Arys Ruiz, CEO de AgAu
16.35 – 16.50 : Thème 5 : Les contrats intelligents
Speaker: M. Robert Zaremba, Co-fondateur de Cerealia
16.55 – 17.10 : Thème 6 : La transformation des entreprises à l'ère de la digitalisation et la création de valeur par la propriété intellectuelle
Speaker: M. Karel Leeflang, CEO de StrategyPod
17.10 – 17.20 : Pause
17.20 – 17.35 : Thème 7 - La notarization des documents légaux et leurs validités juridiques
Speaker: M. Ray Chow, Fondateur de FileProof
17.40 – 18.00 : Thème 8 : Stratégie Blockchain et implantation dans les entreprises
Speaker: M. Kevin Vennat, Analyste Blockchain chez Atlantic 
18.00 – 19.00 Cocktail et Réseautage - Harvard Alumni Party
[ Saturday 16 March 2019 ] GENEVA📍
Considered a disrupt technology, Blockchain has already drastically changed the deeply ingrained patterns of consumption that appeared since the invention of the Internet in the 1970's.
Since its recent emergence, this technology has gradually reformed the running of industries and universities like UNIGE, MIT, Arcade City, Ripple, B3I, Apple, Facebook, Airbnb, Uber with a new way of sharing real estate transactions, banking transactions and new protection for diploma or academic record to name a few.
This conference will discuss new uses of blockchain technology, artificial intelligence, smart contracts, machine learning to name few in the industry and the field of intellectual property especially in Copyright. It will allow to see a simpler view of the blockchain. Entrepreneurs and artists tell their stories and how they have been confronting with intellectual property.
Other amazing speakers will share their vision and experience on new technologies.
So join the community and Harvard Alumi special guests.
PROGRAM
1.30 – 2.30 : Registration
2.45 – 3.00 : Opening Ceremony & Welcome addressed by:
Mr. Nicolas Hou, Harvard Clubchain (Blockchain and social networks)
Mrs. Nathalie Kazzi, Blue Tree Ceo
3.00 – 3.15 : Topic 1 - The management of Fake News by the blockchain
Speaker: Mr. David Delmi, HARDAH Founder
3.20 – 3.35 : Topic 2 - Intellectual Property and Blockchain
Speaker: Mr. Brahima Soukouna, IPLocked Founder
3.40 – 3.55 : Topic 3 : The management of cryptocurrencies and ICOs in legal terms and new legal issues
Speaker: Mr. Ardian Balaj, Swissborg legal head
4.00 – 4.15 : Break
4.15 – 4.30 : Topic 4 - New taxonomy & the current monetary landscape
Speaker: Mr. Thierry Arys Ruiz, AgAu Ceo
4.35 – 4.50 : Topic 5 : Smart contract
Speaker: Mr. Robert Zaremba, Cerealia CTO & co-founder
4.55 – 5.10 : Topic 6 : Business Transformation in the Age of Digitalization
Speaker: Mr. Karel Leeflang, StrategyPod Ceo
5.10 – 5.25 : Break
5.25 – 5.40 : Topic 7 - The notarization of legal documents and validity
Speaker: Mr. Ray Chow-Toun, FileProof Founder
5.45 – 6.00 : Topic 8 : Blockchain Strategy and implementation
Speaker: Mr. Kevin Vennat, Blockchain Analyst at Atlantic
6.00 – 7.00 Cocktail and Networking - Harvard Alumni Party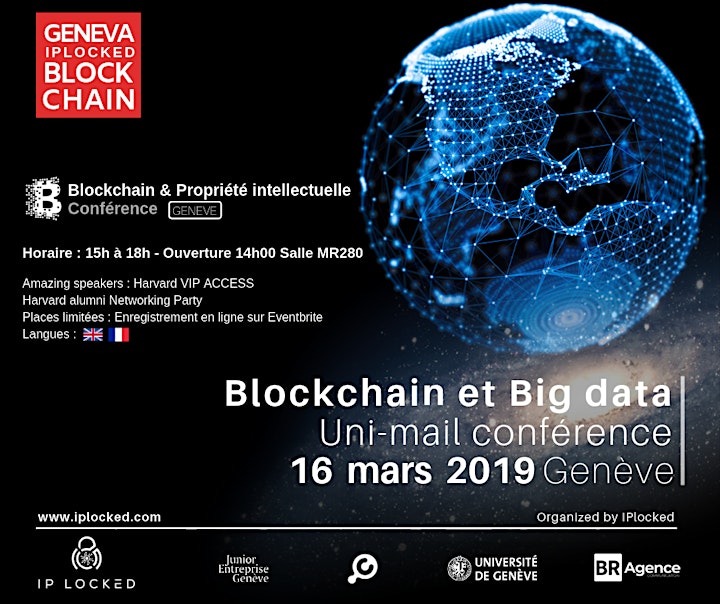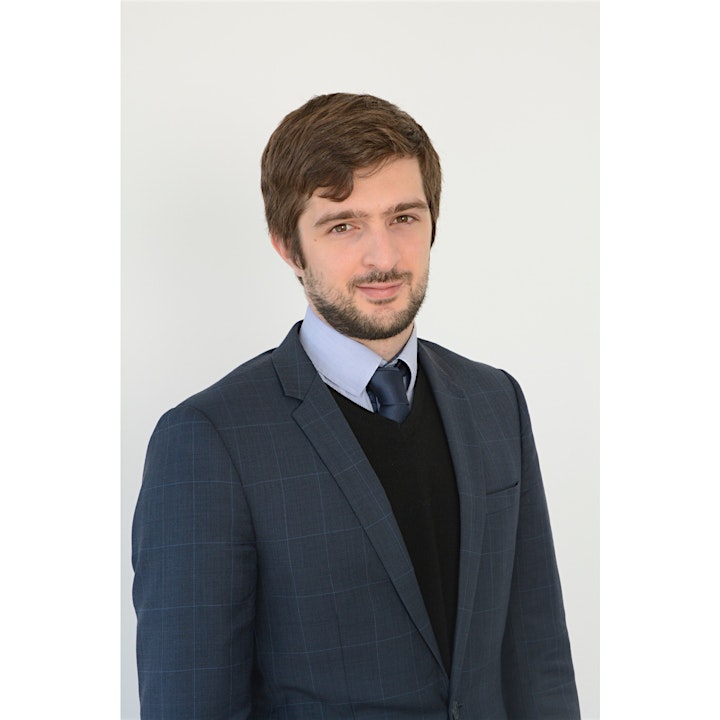 SPEAKER PREVIEW :
Kevin VENNAT
Blockchain Analyst at Atlantic Financial Group
A subsidiary of Atlantic Financial Group, Atlantic NeoTechnologies (ANT) was established to support clients' needs and bridge the gap between traditional finance and the emerging blockchain industry.
ANT provides an innovative solution package for projects, including; strategy and competition analysis, security and smart contract audits, community management strategy, jurisdictional and structural advisory and legal coordination. Atlantic NeoTechnologies provides investment opportunities and focus on projects that utilize Blockchain and Cryptocurrencies, as well as other emerging disruptive technologies.
Kevin Vennat is a fundamental analyst for blockchain projects with more than 300 ICO's reviewed. He is certified Business Blockchain and is a Blockchain Technical Member as well as member of EU blockchain Observatory and Forum.
#blockchain #blockchainindustry #analyst #atlantic #finance #financial #neotechnologies #managemwnt #strategy #investment #opportunities #cryptocurrencies #technologies #businessblockchain #business #conference