Conference: Enforcement Challenges in Multi-Level Regulatory Systems – University of Luxembourg – 21-22 May 2019

Tuesday, 21 May 2019 at 09:00

-

Wednesday, 22 May 2019 at 16:15 (CEST)
Event Details
The proliferation of multilevel regulatory systems poses challenges to effective enforcement of policy goals and legal rules when a multiplicity of actors is involved.
The two-day colloquium aims to illuminate the diverse nature of these enforcement challenges in multilevel regulatory frameworks from different legal and academic disciplines. The speakers will address the varied understanding of what constitutes enforcement in multilevel regulatory systems and discuss different approaches that exist in assessing the challenges arising out of diverse enforcement contexts.
The first day will be devoted to a Young Researchers Colloquium in which PhD students forming part of the DTU research program and selected external researchers will present their work. For more details on the call for papers click here.
The second day will be a conference where experts in the field will discuss and exchange their views on the following topics:
Enforcement weaknesses of multilevel regulatory systems;

Proliferation of enforcers and interaction between different enforcement levels;

Balancing different standards of protection and the need for effective remedies;

Multi-level enforcement challenges in a digitalized global economy.
Participation in the two-day event is free but registration is required (until the 16 May 2019).
Should you have any question please contact  multilevel.enforcement.2019@uni.lu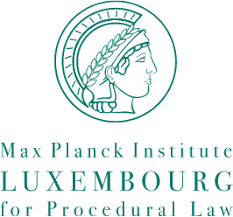 The University of Luxembourg (hereafter "Uni.lu") collects and processes your personal data in the framework of your registration and your participation in this event and the communication of its future activities. Uni.lu processes and keeps your personal information only to the extent necessary to fulfill the purpose stated.
During the registration process your personal data is being collected and processed on the Eventbrite website by Eventbrite Inc. located in the United States. This will involve the transfer of personal data to countries that do not offer the same level of protection as the European Union regarding data protection rules. Eventbrite Inc. participates in and complies with the EU-U.S. Privacy Shield framework as set forth by the US Department of Commerce regarding the collection, use and retention of personal data. Eventbrite may process your personal data as a controller for different purposes than the purposes of the University of Luxembourg. More information is provided on Eventbrite Inc.'s website in their EU-US Privacy Shield Notice, Privacy Notice and Terms of Services.
You can deregister from the event directly on the Eventbrite website and withdraw your consent for the processing of personal data by Uni.lu for the purpose stated above. You have the right to access, rectify, and erase your personal data as well as further rights described on the Uni.lu website. You can exercise your rights by following the procedure described on the website.
When & Where

University of Luxembourg - Faculty of Law, Economics and Finance - Weicker Building - room B001 (ground floor)
4 Rue Alphonse Weicker
2721
Luxembourg


Tuesday, 21 May 2019 at 09:00

-

Wednesday, 22 May 2019 at 16:15 (CEST)
Add to my calendar
Organiser
La Faculté de droit, d'économie et de finance (FDEF) à l'Université du Luxembourg (UL) offre un environnement unique en matière de recherche et d'enseignement. La proximité de plusieurs institutions européennes, un secteur financier dynamique et international, ainsi que la présence d'entreprises innovatrices constituent des alliés naturels pour la Faculté. Ceux-ci sont enrichis par le parrainage de chaires, des partenariats privilégiés mais aussi par des professionnels venant enseigner des cours de haut niveau dans les programmes de la Faculté. Les programmes académiques sont principalement bilingues (Français et Anglais), bien qu'un nombre de programmes en masters sont enseignés entièrement en anglais.