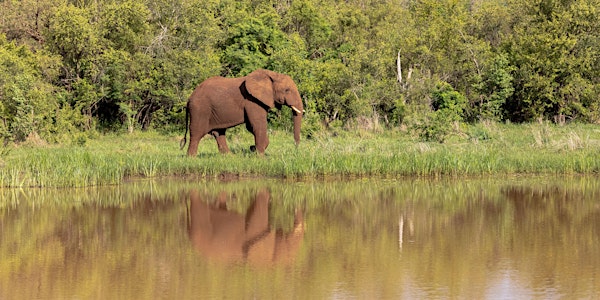 Composition for Wildlife Photography
What makes some photographs more appealing than others? Several elements go to make up a great photograph and composition is one of them.
Date and time
Wed, 29 Mar 2023 10:00 - 11:00 PDT
About this event
Some photographs are more appealing than others. They draw us in and give us more of an 'experience' than other photographs. While several elements go to make up a great photograph, composition is undoubtedly one of them.
In this webinar I will go through some composition basics that you can easily implement in your photography. We'll also be taking a look at what works for you.
If you have any specific composition questions, send me an email with your question once you've registered. You can contact me directly at graham@ge.photography. Please send your questions before the end of Friday 24th March so that I have time to put together an answer for you.
This webinar will run for approximately one hour and will be recorded. Everyone who registers will receive a link to the recording (you'll receive an email a few hours after the live event). So, don't worry if the timing doesn't suit you, you can watch it in your own time and email me with any questions you might have.
Frequently asked questions
I'm in a different time zone and the live event timing doesn't suit me. Can I still see the webinar?
How long is the recording available?
What if I have questions during the webinar?
How do I know if the webinar will answer my questions?
Why do you need my email address?
About the organiser
Graham Elliott is a professional wildlife photographer with a passion for wildlife, the environment and mental health. He is also an adventurer and has written a motorbike around Australia, climbed Mount Kilimanjaro in Tanzania, and photographed the wreck of the RMS Titanic in the North Atlantic.