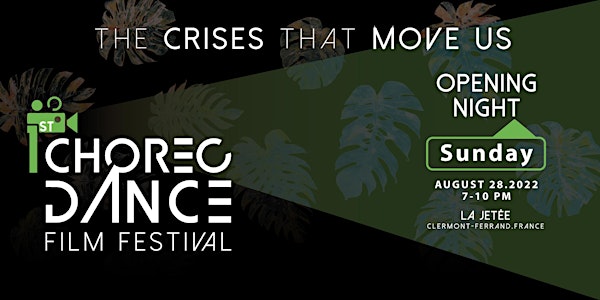 Choreo Dance Film Festival | Opening night
Choreomundus Dance Film Festival celebrates the success of students and alumni of the Erasmus Mundus programme in dance film projects.
When and where
Location
La Jetée Clermont-Ferrand 6 Place Michel de l'Hospital 63000 Clermont-Ferrand France
About this event
The festival aims to showcase and promote Dance as Intangible Cultural Heritage (ICH), with a special focus on environmental crises and climate change. The diverse selection of films examines how dance films allow us to communicate how we embody the climate crisis and the repercussions it has in our bodies.
Agenda
19h30 Opening / Inauguration
20h00 Promotional film video
20h15 Screening / projection
Rose of Winds (Bolivia-Finland) by Maria Peredo.
Stepping Into Machine (United Kingdom) by Jorge Poveda Yánez.
Caged (Peru) by Lucia Rua Bustamante.
From Within (Costa Rica)Maria Jose Bejarano
A Day in Clermont-Ferrand (France) by Heather van Niekerk.
20h45 Panel discussion with filmmakers
Subscribe to our YouTube channel and watch on YouTube live!
CDFF is a project funded by ESAA Erasmus+ Mundus Student and Alumni Alliance, funded by the European Union.