Journey through your 7 chakras with your voice & experience the healing, cleansing power of vocal inner massage!
About this event
Would you like to be able to connect more easily with your chakras and learn a simple yet powerful tool for deepening this relationship?
In this 2-hour Chakra & Voice Workshop you are guided on a journey through each of the 7 chakras. You learn a mantra for each chakra and how to make the connection between the chakra and your voice, supporting you to strengthen your connection with your chakras and clear stagnant energies, helping you to raise your energy body's frequency for better overall health and wellbeing.
During this workshop you're held in a safe space by the workshop facilitators Francesca and Sylvie, who are both powerful Energy Healing channels. Throughout, they channel healing energy to support you as you delve deeper within and work to release blockages and raise the frequency of each of your chakras.
THE WORKSHOP INCLUDES:
- Introduction & opening of space.
- Meditation to ground and connect with your breath & voice.
- Work with each individual chakra & its correlating mantra.
- Sharing circle & closing of space.
PRACTICAL INFORMATION:
- This workshop takes place via Zoom. During the meditation and mantra work you're asked to turn your microphone off. If you feel more comfortable to also turn off your camera then you are welcome to do so. There will be moments in between and at the end of the workshop when you are invited to share your experiences and ask questions, if you wish to do so.
- A recording of the workshop will be available if you want to participate but can't attend live.
- Wear comfortable, loose-fitting clothing.
- Have water to hand.
- Bring a journal and pen so you can make notes and write down any reflections/insights as you come into closer contact with each chakra.
BENEFITS
- Easy-to-use tool to clear stagnated energy in the chakras.
- Deeper connection between body, chakras and the voice.
- Internal sound massage.
- Confidence in using your voice as a self-healing tool.
- Liberation of throat chakra energy and releasing of unexpressed emotions.
INVESTMENT:
*** € 30 earlybird for registration until 24th October ***
€ 35 from 25th October onwards
REGISTRATION / QUESTIONS:
Francesca: reconnectedwoman@gmail.com
Sylvie: sylvie.margat@gmail.com / +33 (0) 603352450
ABOUT THE FACILITATORS:
FRANCESCA J. LITTMANN is a Voice, Sound & Energy Healing Practitioner.
Francesca has been working with voice and sound since 1999 and has a background in classical singing. She combines her in-depth knowledge of vocal and breathing techniques with her gifts as an Energy Therapist to help others reclaim their voice and experience deep healing.
Whether you want to have the courage to express your needs and speak authentically, experience easier communication in your relationships, release unspoken words, or free yourself from the fear of expressing your creativity, Francesca supports you ion your path to developing a more loving and harmonious relationship with the true power of your voice.
SYLVIE MARGAT is a Holistic Therapist & Reiki Master Teacher.
For over 10 years Sylvie has accompanied others on their healing journey to come into contact with their Inner Being. She combines energetic and shamanic approaches with Décodage Biologique (biological decoding) to enable her clients to return to the origin of memories that need to be released, so that they can step into their own authentic healing and creative power.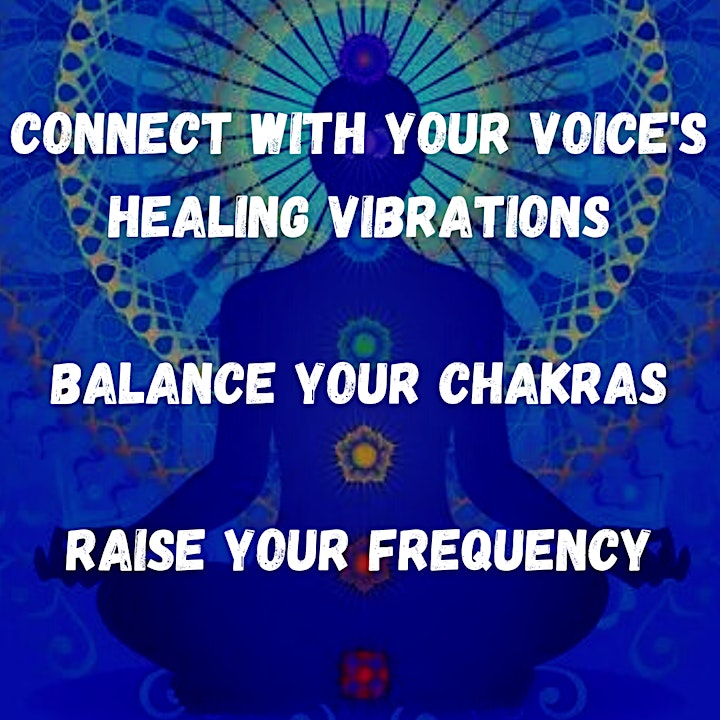 Organizer of Chakra & Voice Workshop
Francesca J. Littmann is a Voice, Sound & Energy Healing Practitioner. As a classically trained singer and musician, as well as gifted Energy Healing Therapist, Francesca combines her in-depth knowledge and experience working with voice, sound, vocal & breathing techniques with her healing talents to support others in coming back into loving contact with themselves, to reclaim their voice and experience deep healing and reconnection with Self. She offers a variety of services from Sound Baths to courses and workshops with a focus on reconnection and healing with the voice, as well as a number of personal one-to-one services.
Francesca lives in the French Pyrenees and is deeply guided by humanity's need to remember our original connection with Mother Earth and the natural world. As such, much of the healing work offered by Francesca also contains shamanic undertones and a gentle, grounding quality that supports the individual as they seek to find balance between the unfolding of their spiritual path and life here on the physical plane.