Thinking of a carrier switch and working in tech?
About this event
Want to have concrete proof that it is feasible and accessible? Join us and get the chance to meet ladies who already made the switch successfully and listen to their stories in this workshop. HUB Brussels will also be present to explain how our regional institutions can support you during this new professional adventure. Ready to dive in?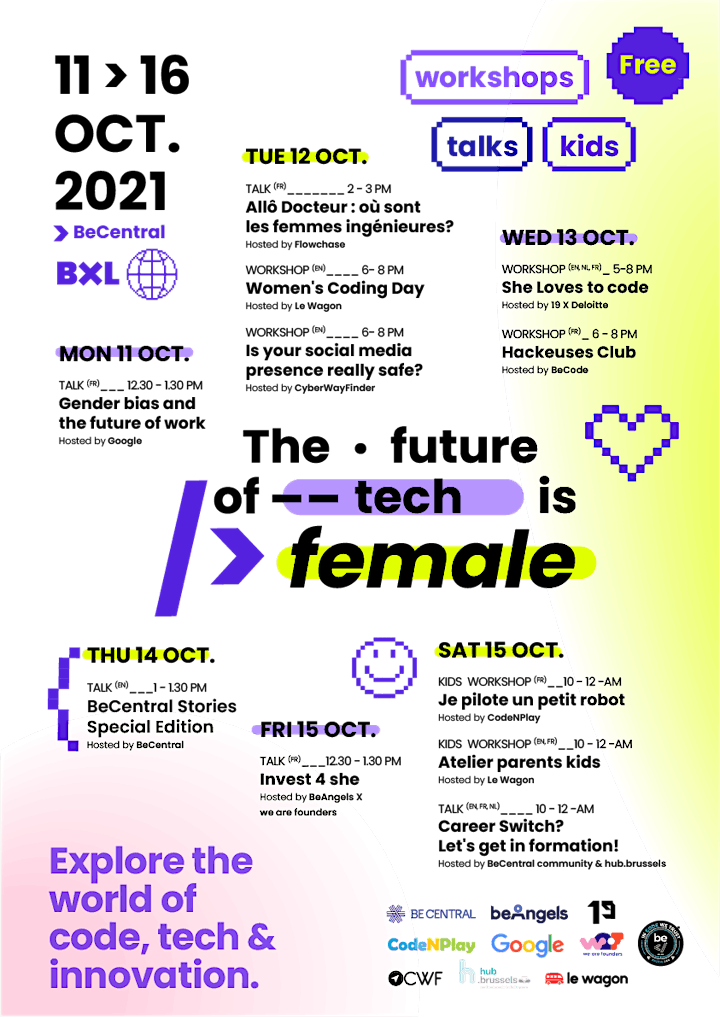 To sign up for other talks or workshops, visit this link: https://www.eventbrite.be/d/belgium--brussel--10471/becentral/
Organizer of Career Switch? Let's get in formation!