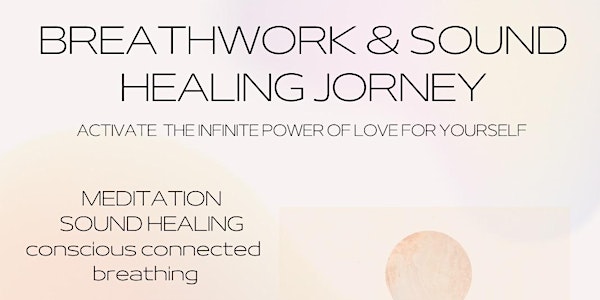 BREATHWORK & SOUNDHEALING JORNEY
special journey through Breath & Sound for a deep dive into your inner healing and activation of love energy for yourself.
When and where
Location
Mexico CONDESA Mexico, CMX 06140 Mexico
About this event
Dear humans
We would like to invite you to this special journey. By using the power of the breath and the mystical energy of the sound we will explore higher states of spiritual consciousness, transformation of emotional blockages and the heart openning to unconditional love and peace.
We will hold a safe container for you to receive healing frequecies and explore ways to consciously use one of the most powerful tools the nature has given us, the breath, to activate a multitude of shifting and healing experiences in the emotional, mental and physical bodies.
Breathwork and sound healing provide an opportunity for emotions to surface and be released.
Facilatators: Asya and Katerina
Our jorney will start on Thursday August 18 at 8:00pm.
Location will be provided with RSVP.
For the most comfortable experienceplease bring your:
yoga mat, blanket to cover yourself, pillow, water, and wear comfortable clothes.
As a reminder, please refrain from eating 2 hours prior and use the bathroom just before the session.
Please let us know in advance if you have any of these:
heart deseases, epilepsy, bipolarity, using of any strong medication and psychedelics, pregnancy, etc.
The duration of the session is approximately 3 hours.
Please come with an open mind, open heart and no particular expectations 🤍✨🤍.
We look forward to holding healing space for you