Description
Bioprocessing workshop
Learn about the new PerkinElmer developments in Protein Therapeutics.
Let's discuss how e can help accelerate the Development of Biopharmaceuticals through the Implementation of High-Throughput Technologies.
With group discussions, practical hands-on sessions and guest speaker slots as well as a lunch session, it promises to be an educational and informative event.
Agenda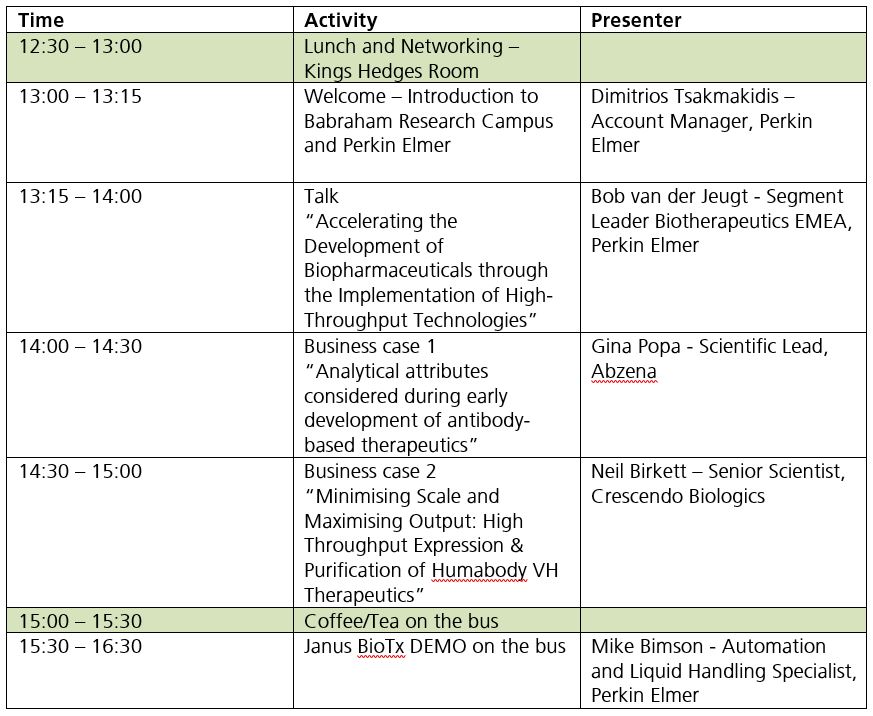 The Genomics and Proteomics mobile lab
The European Roadshow will stop there for this occasion. Join the wine and cheese evening on the mobile lab and learn how we can help you improve your proteomics workflows.
Watch our video of the Roadshow in motion
More information
Contact: Dimitrios.Tsakmakidis@PERKINELMER.COM