Informations sur l'événement
Adresse
Impact Hub Geneva
1 Rue Fendt
1201 Genève
Switzerland
Description de l'événement
Learn to write like a pro! A hands-on workshop for bloggers, business-owners and freelancers.
À propos de cet événement
In this writing workshop you'll learn to draft clear and concise texts that are easy to understand - quickly and effortlessly! You will learn tools and tactics that professional writers use and realise that writing doesn't have to be hard. You may actually leave the workshop loving writing.
What you'll learn:
- How to master a simple and elegant style?
- How to shorten your text and make it so engaging everyone reads it until the end?
- Which are the most common errors beginning writers make and how to correct them?
- How to take stress and overwhelm out of the equation?
The group will be small to ensure you can get a lot of personal feedback. You will also be asked to fill in a short questionnaire in beforehand as well as to submit a text sample, because I want to be able to give you as much value as possible in just two hours.
After the workshop, you will also get
- In-person support for any additional questions you may have
- More writing resources
- An editing checklist that helps you finalise your text
Who is the workshop for?
The workshop is perfect for entrepreneurs who want to create professional content for their companies' website, as well as for bloggers and other content creators who want to learn tools and tactics used by professionals. You don't need to be a professional writer - but this workshop will teach you how to create content like one.
What participants say
"I used to find content creation overwhelming, but Pauliina showed me a simple way to improve my texts."
"Before Pauliina's workshop, I had no system, I just put something together at the last moment. After the workshop I understand it's not rocket science, but it requires time and attention."
"I was struggling with the whole content creation process. In the workshop I figured out how it can be actually done with a little organisation."
About the host
Pauliina Rasi is a journalist, editor and blogger who helps entrepreneurs master the communications skills they need to make their business a success. She also writes blog posts, articles and newsletters for companies and magazines with more than 1 million readers. Find out more: www.pauliinarasi.com.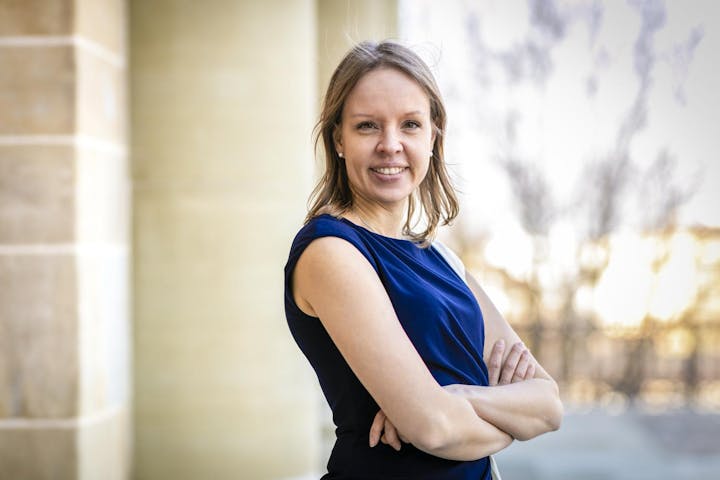 Date et heure
Adresse
Impact Hub Geneva
1 Rue Fendt
1201 Genève
Switzerland