Cet événement est terminé.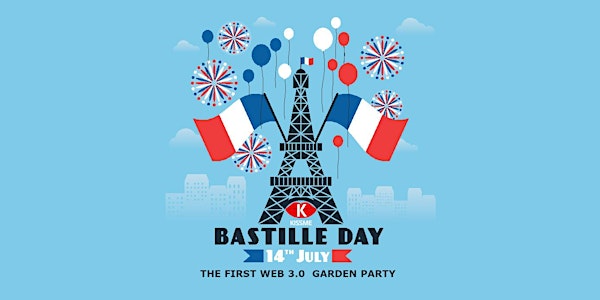 WEB 3.0 BASTILLE DAY : A METAVERSE ROOFTOP PARTY ( Party 1 )
Enjoy the first global Metaverse French Garden Party for the National Day of France. A glamour experience with our KISSME lifestyle token.
À propos de cet évènement
Bastille Day is the name given in English speaking countries to the French National Day. The French National Day commemorates the beginning of the French Revolution with the Storming of the Bastille in 1789. Enjoy our global worldwide party with us. Meet friends from all around the World, enjoy French culture and earn gifts.
It is now a red-letter day for French people, a time not only to commemorate but also to celebrate... so let's party!
Join us on Thursday 14 July for a fantastic Metaverse Event with French music, Cancan and other surprises during this event.
After your inscription you will receive by email all the details to participate few hours before the event