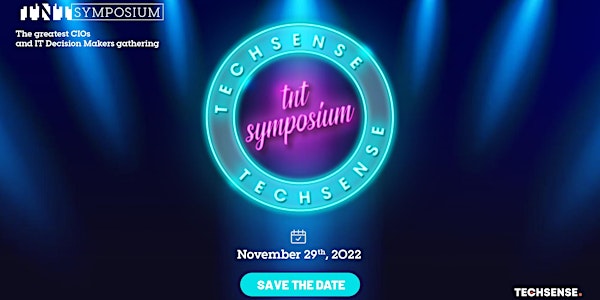 TNT SYMPOSIUM 2022
TNT Symposium, greatest tech community event comes back on November 29th with its second edition, in the "Human.First" theme.
Où et quand
Lieu
European Convention Center Luxembourg (ECCL) 4 Place de l'Europe 1499 Luxembourg Luxembourg
Politique de remboursements
Pas de remboursements
À propos de cet évènement
TNT Symposium is back!
On November 29th 2022 will be held the second edition of the greatest tech community event. If in 2021, the event was focused on the "Great Reset" thematic, this year highlights a very new perspective, through the "Human.First" theme!
We often hear that technology is in the service of Humanity, but this time, let's call to mind how much this sector can kindle emotion for human beings. At the heart of our preoccupations, it's our sorrows, our constraints, our failures, but first and foremost, our joys and our successes that will be broached. A focus on human feelings!
During the evening, 2 prizes will be distributed:
This prize will appoint the ambassador of the Luxembourg tech decision makers community throughout 2023. This prize recognizes the contribution of a CIO to the influence of the Luxembourg Tech, Innovation & Digital community according to three criteria: Technology, Humanity, and Empowerment.
Luxembourg Tech Firm of the year
The Luxembourg tech ecosystem is developing the hits of the future! This year, at TNT Symposium, TechSense will reward a tech company which put in place initiatives around 4 criteria: Human, Inspiration, Technology, and Sustainability.
04:00 PM Conference
06:00 PM Networking cocktail
08:00 PM Seated dinner (upon invitation)
10:30 PM After Party
Full program will come very soon. Feel free to contact us at info@techsense.lu for more information.