Cet événement est terminé.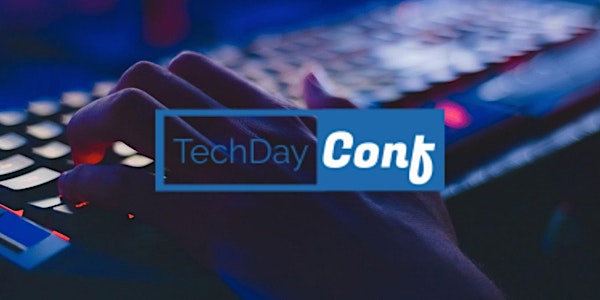 TechDay Conf
TechDay conference, full-day technical sessions, 2 hours of learning. and sharing.
À propos de cet évènement
This conference is dedicated exclusively to application development, cloud transformation and web new framework like Blazor, Angular, React, software architecture and Patterns like Microservices and Functions, IA and ML, Blockchain, Big data, analytics, IoT and more.This virtual conference will be presented MVP (Microsoft Most Valuable Professional) and expert, by a slot of 15 minutes each one to present a best practices or a demo.This digital virtual event enables all types of developers to connect and learn different online sessions in two languages: French and English.
Target?
This is dedicated to developers, engineers, architects, administrators, DBA, technical projects, managers and other technical-oriented people who are focused on Microsoft products and technologies.
Agenda:
Sessions in French
10h – 10h20: Denis Voituron - Evitez Entity Framework. Faites du Mappage Relationnel Objets
10h20 – 10h40: Charles-Henri Sauget - Data Lake Architecture dans 15 Min
10h40 – 10h55: Anouar Ben Zahra - Cognitive Services dans 15 minutes
11h00 – 11h20: Cédric Derue - Utiliser Azure Functions pour votre stratégie cloud hybride ou multi-cloud
Sessions in English
11h20 – 11h40: Alibek Jakupov - Knowledge Extraction from Unstructured Data using Azure ML services and Power BI
11h40- 12h15: Bruno Capuano - Getting Started with Machine Learning.Net and Windows Machine Learning
12h15- 12h40: Khaled Tounsi - Feature management with Azure App Configuration
12h40 – 13h05: Damien Delaire - Building one UWP app for Xbox and Windows XAML/C#, 20 minutes chrono to build Dailymotion (light)!
13h05 – 13h20: Hamida REBAI - Build and deploy .NET Core application in Azure
13h20 - 13h30: Questions
En francais:
Il s'agit de la première édition de TechDay Conf, c'est une conférence virtuelle, cette conférence inclut des sessions techniques d'une journée, 2 heures d'apprentissage. et de partage.Cette conférence est dédiée exclusivement au développement d'applications à la transformation du cloud et au nouveau framework web comme Blazor, Angular, React, architecture logicielle et modèles tels que microservices et fonctions, IA et ML, Blockchain, Big data, analytique, IoT, etc. Cette conférence virtuelle sera présentée par des MVP (Microsoft Most Valuable Professional) et des experts, par un créneau de 15 minutes chacun. pour présenter les bonnes pratiques ou une démonstration.Cet événement virtuel numérique permet à tous les développeurs de se connecter et d'apprendre à travers les différentes sessions en ligne en deux langues: français et anglais. Cible?
Il est dédié aux développeurs, ingénieurs, architectes, administrateurs, DBA, projets techniques, gestionnaires et autres personnes à vocation technique qui se concentrent sur les produits et technologies Microsoft.