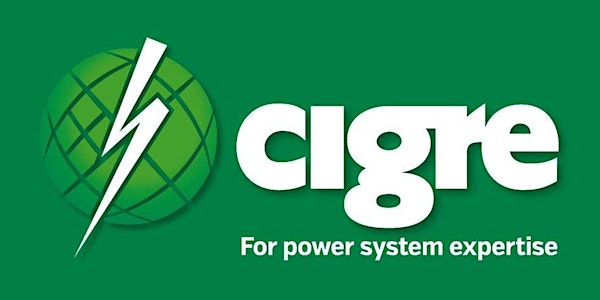 Offshore wind development towards net-zero: prospects from UK and France
Welcome to an NGN France and UK co-hosted Webinar !
À propos de cet évènement
The Next Generation Network (NGN) of CIGRE seeks to facilitate a successful transition into the power systems industry for early-career professionals and students by providing technical resources and networking opportunities for personal and technical development.
CIGRE NGN UK and CIGRE NGN France would like to invite you to an exciting event, to gain insights into European offshore wind innovations, opportunities and also challenges, from knowledgeable speakers with more than 10 years' experience.
Speech I – Damien PINEAU - Offshore Wind: Why it may be a bigger challenge for France than for UK
Reaching net zero economy brings government to see offshore wind as the new deal. But offshore wind is not an equal opportunity. All countries do not have the same offshore potential but also all do not have the same maritime culture. Scaling is key but availability targets are challenging especially during winter when waves prevent any access to the turbines. In this presentation, Damien will try to convince that perhaps offshore wind's main challenges are not technical, but maritime operations & culture.
Damien Pineau has been working for three years on Offshore Services technical support. Before leading mechanical RCAs for GE offshore fleet, he was the Technical Leader for Gas Turbine Rotordynamics Department. With a 10-years experience on mechanical rotating equipment design, he is able to capture the challenges faced by design engineering for fast development programs while tackling practical constraints faced by site teams.
Speech II – Chong NG - Offshore Wind: Innovations and Opportunities
Both UK and EU had committed to an ambition net zero target by 2050. To achieve these targets, offshore wind industry has increased their technology and innovation drive on larger wind turbine, floating foundation technology, digitalization & robotic inspection, greater grid integration, and new sustainable materials solutions. Similar to the UK, and many other countries who are to growth their offshore wind sector, lowering the levelized cost of energy (LCoE) remains absolute crucial to its success. Based on the UK experience, from the lifetime cost point of view, lower the OPEX is as if not more important as cutting down the CAPEX. Therefore, in parallel to the turbine size increase, research on remote inspection using unmanned robotic operation or smart digital O&M technologies would be crucial especially for further distance deployments.  In this presentation, the status of the UK offshore wind industry and R&D focus will be discussed.
Chong Ng is currently the Applied Research Associate Director in the Offshore Renewable Energy Catapult. He is also the non-Exec Director of the TUS-ORE Catapult Research Centre in China and an Honorary Professor of the University of Warwick. His team focus on innovative offshore renewable energy technologies and novel full scale wind turbine testing solutions research and developments. Before this, as the Head of Validation, he led a multi-disciplinary engineering team delivered full scale multi-megawatts wind and tidal turbine nacelle/powertrain test and validation projects and world-class full-scale test facility developments, with project portfolio in excess of £50mil. Chong is a Chartered Engineer and has a PhD in electrical power quality. He has more than 20 years of collective experience in renewable industry, power conversion industry and scientific research.