Cet événement est terminé.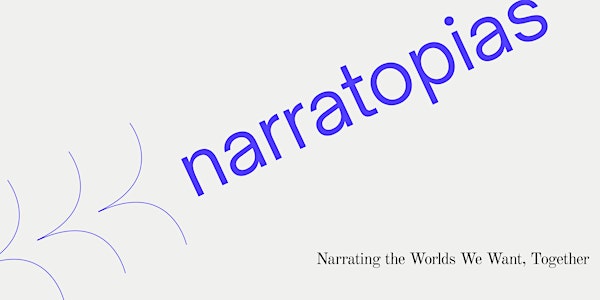 Narratopias training workshop
How can you organize your own "collect" workshop adapted to your own practice?
À propos de cet évènement
Narratopias is a collaborative and open project to organize, on a global scale, a collective response to the recurring call for new narratives.
This workshop is a start-off to the project Narratopias, a moment to learn and share tools and methods with each other. As experienced individuals, collectives already working from narratives OR beginners and interested in joining the project, you are welcome!
During the two hours together, we will:
1. Experience collective sharing of narratives (images, sounds, text);
For this first part, please bring a piece of fiction, an image, an object, a poem, you believe effectively represent a "fertile" "open""sustainable" world you wish to live in.
2. Share experiences and examples around what comes out of using narratives as an entry point to think up or effect transformations;
3. Help you organize your own workshop to collect new narratives (that will contribute to the Narratopias libraries) and adapt it to your own practice
Please write to us if you have any questions, and do not hesitate to share this event with whomever you feel would be interested by it.
U+