Cet événement est terminé.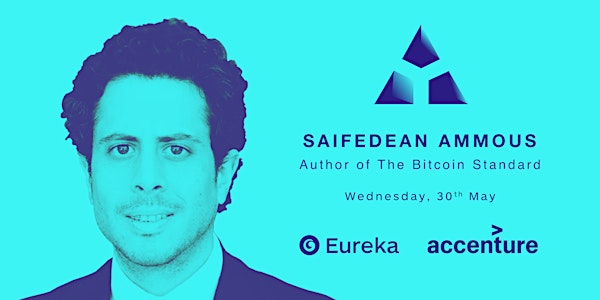 Merkle Conference : « Is digital currency our most advanced technology for money? » with Saifedean Ammous
Où et quand
Lieu
Accenture 118 Avenue de France 75013 Paris France
Description
« Is digital currency our most advanced technology for money? »
When a pseudonymous programmer introduced "a new electronic cash system that's fully peer-to-peer, with no trusted third party" to a small online mailing list in 2008, very few paid attention. Ten years later, and against all odds, this upstart autonomous decentralized software offers an unstoppable and globally-accessible hard money alternative to modern central banks. The Bitcoin Standard analyzes the historical context to the rise of Bitcoin, the economic properties that have allowed it to grow quickly, and its likely economic, political, and social implications.
Schedule of the evening :
6:30 pm Welcoming the guests
6:45 pm Conference introduction with Alexandre David
7 pm Dr. Saifedean Ammous talk
9:30 pm Cocktail & Networking
Dr. Saifedean Ammous is Assistant Professor of Economics at the Lebanese American University, and Foreign Member of the Center on Capitalism and Society at Columbia University. He is the author of The Bitcoin Standard: The Decentralize Alternative to Central Banking, the first serious academic treatise on Bitcoin economics, and has been researching Bitcoin and blockchain technology as an academic and consultant for 7 years.
Please contact info[at]eureka[dot]co for more information to order and buy a signed version of the book The Bitcoin Standard.
React on social networks with the hashtag #MCONF.
Event link: www.merkleconference.com.