Informations sur l'événement
Adresse
The Family
25 Rue du Petit Musc
75004 Paris
France
Politique de remboursement
Politique de remboursement
Contactez l'organisateur pour demander un remboursement.
Les frais d'Eventbrite ne sont pas remboursables.
Description de l'événement
Madrinas is a community of women learning together how to invest in startups! There is only 30 tickets for this event
À propos de cet événement
It's OK to know nothing about angel investing. 50 years ago, women in Europe weren't even allowed to get a bank account without a man's consent!
The future is in the hands of those who bet today. And startups are designing our society. We women now have a responsibility: choosing the entrepreneurs we want see building our tomorrow.
Join our very first workshop to learn how to invest in tech startups.
Our special guest for this workshop is Paloma Castro Martinez, our very smart and joyful business angel ;)
An intense programme, a warm atmosphere:
This event will be in French
5pm - 🔥HOW I BECAME A BUSINESS ANGEL
By Paloma Castro Martinez
Paloma Castro Martinez explains how it all started. From an impressive corporate career (McDonalds, LVMH) to a key position in the unicorn Lime, Paloma is now also a business angel. Why does she do it, how does she choose her deals, what is she looking for in an entrepreneur?
5:45 pm - 🍓HELLO LAWYER, WHAT ARE THE BASICS?
By Léa Evrard & Erika Batista
You don't want to go to jail, and you don't want to be fooled.
Becoming a business angel also means making sure you are aware of the steps, processes and standard terms. 
6:30pm - ❤️WHAT KIND OF INVESTOR AM I LOOKING FOR?
By Jade Francine
Jade is the co-founder of WeMaintain. She will take you through what she looks for in business angels. It will allow you to understand angel investing from the perspective of an entrepreneur.
7pm - 📕CASE STUDY: LET'S ANALYSE 3 PITCH DECKS 
By Mathias Pastor & Maud Camus
The team at The Family sees hundreds of pitch decks every month. They will take you through their thought process in a practical and collaborative session to give you the tools to analyse investment opportunities
8pm - 🌶IT'S TIME TO HAVE A GOOD DINNER! 
A delicious time to enjoy meeting other future business angels! Madrinas invites amazing entrepreneurs to join the dinner as well ;)
What also comes with being part of the Madrinas Community?
1. Dealflow: Joining Madrinas means having access to a recurring dealflow of startups (men and women of course). It's an opportunity to get familiar with reading and analysing new companies. And as soon as you feel ready to invest, we will support you with the logistical side of things.
2. A community: Madrinas is a community you can meet during workshops, special events and online. A dedicated mailing list and online chat allow all the Madrinas to interact together. This ongoing conversation is very helpful to keep on learning from each other.
3. Fantastic workshops: The Madrinas workshops provide theoretical background and processes for angel investing alongside practical case studies. Each time, Madrinas welcomes a co-host, a woman already investing in startups, to tell you more about her experience.
​More info on: https://madrinas.thefamily.co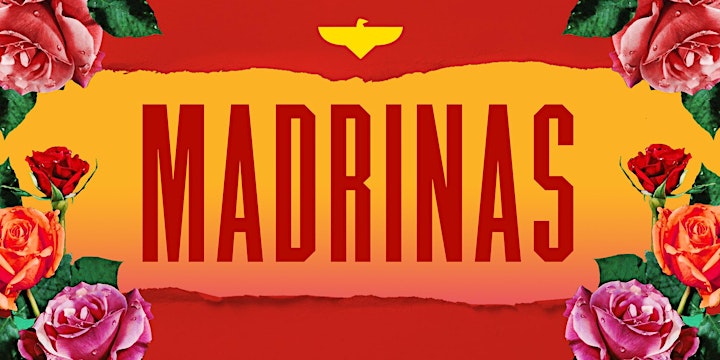 Date et heure
Adresse
The Family
25 Rue du Petit Musc
75004 Paris
France
Politique de remboursement
Contactez l'organisateur pour demander un remboursement.
Les frais d'Eventbrite ne sont pas remboursables.