Cet événement est terminé.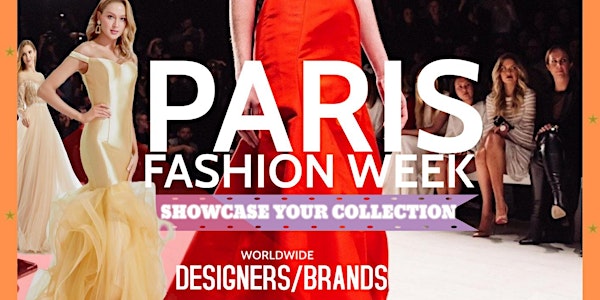 LUXE & POPS Paris FASHION WEEK (promo)
INTERNATIONAL HIGH FASHION SHOW
Où et quand
Lieu
HOTEL LOUVRE NOR....Paris 1er Arrondissement 7 rue de L'echelle 75001 Paris France
Politique de remboursements
Contactez l'organisateur pour demander un remboursement.
Les frais d'Eventbrite ne sont pas remboursables.
À propos de cet évènement
INTERNATIONAL HIGH FASHION PARADE.
BRANDS & DESIGNERS SHOW.
MODELS run on RED CARPET.
EXPOSITION of HAUTE COUTURE /LUXE DRESSES
INTERNATIONAL EVENT at( QUARTIER DU LOUVRE PARIS)
WHATSAPP: +1 971 427 3702 / +33758481386
TIME: *14H00-16H30/17H* at LUXURY 4 stars Hotel Louvre... Paris.
MEET & GREET INTERNATIONAL FABULOUS QUEENS , INFLUENCERS and AMERICAN ICONS
MEDIA : American Magazines /MEDIA PROS /INTERNATONAL PHOTOGRAPHERS Present
*1days PROMO / Be Quick !!!
Email: shopcontact.infos@gmail.com
ADDRESS:
HOTEL LOUVRE NORMANDY LE CHANTIER
7 RUE DE L'ÉCHELLE, 75001 Paris
Email: shopcontact.infos@gmail.com