Cet événement est terminé.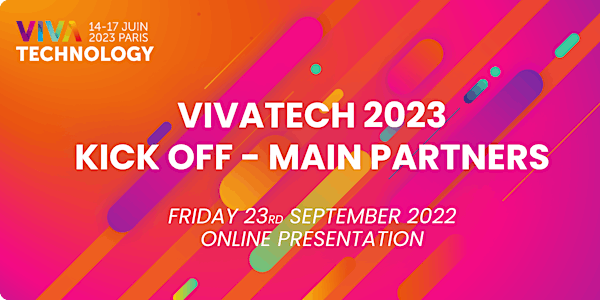 Kick Off - online
It's official, VivaTech will be back! June 14 1- 7 juin 2023
À propos de cet évènement
Maurice Lévy, Pierre Louette, François Bitouzet, Laure Wybo and all the VivaTech team is happy to invite you at our Kick off. It will be a great occasion to share with you the 7 edition key challenges.