Cet événement est terminé.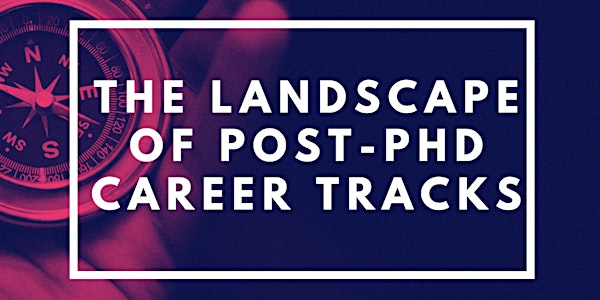 G.E.N.E. workshop: The Landscape of Post-PhD Career Tracks
An intensive and entertaining group training, focused on introducing the job market for PhD graduates by The Ontology of Value
À propos de cet évènement
Considering the significant proportion of PhD graduates orienting their careers outside of academia, the EUR G.E.N.E. is pleased to present Natalia Bielczyk's workshop on the landscape of post-PhD career tracks.
With a background in Medical Physics, Applied Mathematics, Psychology (3 x MS), and Computational Neuroscience (PhD), Natalia Bielczyk has been working for several years on career development for PhDs, including the founding of a non-profit organisation and her company The Ontology of Value.
This 2,5 hour intensive workshop in English - followed by a 30 minutes Q&A - will highlight the skills unique to the academics transferable to the open job market and will review the main career options outside academia.
IF YOU ATTENDED LAST YEAR, PLEASE NOTE THAT THE FIRST HALF WILL BE SMILAR, BUT THE SECOND PART OF THE WORKSHOP WILL FOCUS ON PHD SKILLSETS AND WILL CONTAIN NEW INFORMATION
To discover your edge and thrive in the job market, you need to learn what your natural way of producing value is – and in which roles and positions you can best use this potential. This is why Ontology of Value has also developed a professional profile test known as the Ontology of Value® Test.
To further the experience, G.E.N.E. will be offering the G.E.N.E. (BioSPC or HOB) participants of this workshop free vouchers to access the Ontology of Value Test.
The workshop is interactive and contains polls, quizzes, and open discussion. We debunk certain myths related to the job market in this workshop! The goal is to give the participants the information and confidence so that they can reflect on various possibilities and take the first steps towards finding their dream job in industry.