Cet événement est terminé.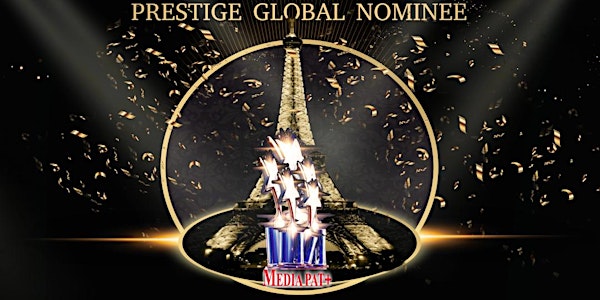 FABULOUS CELEBS GLOBAL AWARDS/NOMINEE (OUVERTURE)à Paris
(OUVERTURE ) FABULOUS INTERNATIONAL CELEBS NOMINEE
Où et quand
Lieu
HOTEL LOUVRE.....Paris 1er Arrondissement 7 rue de L'echelle 75001 Paris France
Politique de remboursements
Contactez l'organisateur pour demander un remboursement.
Les frais d'Eventbrite ne sont pas remboursables.
À propos de cet évènement
CHAMPAGNE !! CHAMPAGNE!! LES NOMINÉES sont ....
ACTEUR DR FALLOR (USA) / DR WILMORE (USA)/ ATTONEY SARA BARTMANN (BRAZIL) / ACTEUR FLEET (USA)
Mrs. CLASSIC GLOBE - MARYLYN (USA) - MRS CLASSIC UNIVERSE ( LAURA KUTRYB)......etc
****BONJOUR PARIS !! BISSOUS*****
CELEBRITY!! CELEBRITY!! CELEBRITY !! FASHION SHOWS etc..
FABULOUS CELEBS AWARD is a Prestige INTERNATIONAL NOMINEE
to celebrate the achievements in the cultural domaine.
International Gatherine to launch this event.
BEST FASHION ICON /BEST DESIGNER...
PROGRAM:7:00pm- 9h00pm
WHATSAPP contact: +19714273702 / +33758481386
MEET & GREET -Miss/Mrs FABULOUS WORLD Queens- CELEBRITY ICONS
-RED CARPET Photos/ International intergration
A glass of champagne to those who reserve before hand.
WELCOME !!! ENJOY!!!