Energy, Development and Climate Change: How development successes are funda...
Informations sur l'événement
Adresse
Columbia Global Centers l Paris
Reid Hall
4 rue de Chevreuse
75006 Paris
France
Description de l'événement
Description
As recently as 2000, industrialized countries consumed more than half of the world's energy resources. Today, about fifteen years later, more than half of the world's energy is being consumed in developing countries where there are over 6 billion energy consumers . . . and their share of consumption is expected to increase over the next several decades, more than doubling industrialized country consumption by 2040. And with these changes, the center of gravity of the energy landscape is shifting to the developing world. From investments to energy flows to emissions, developing countries will be the key drivers going forward. Notwithstanding this shift, developing countries still remain relatively poor compared to the OECD and other advanced economies. For example, even China, the world's second largest economy, has a GDP per capita that is still a fraction of OECD countries, while India, Indonesia and other developing countries face even larger poverty gaps. How these countries use energy to raise the standards of living of their populations will not only determine their own development but will have global implications, notably on the effort to address climate change.
Philippe Benoit will discuss some of the dynamics driving the use of energy to promote development and their implications for addressing the climate change challenge
Speaker:
Philippe Benoit is currently Adjunct Senior Research Scholar at Columbia University leading the work of its Center on Global Energy Policy in the area of energy for development. He is also a senior associate (non-resident) with the Center on Strategic and International Studies in Washington DC. He has worked in the area of energy, development and climate change for over 20 years, including as head of the Energy Environment Division at the International Energy Agency, as Energy Sector Manager for the World Bank, and as Director-Energy Project Finance for SG Investment Bank. He has a BA from Yale University, a JD from Harvard Law School, and a DESS from the University of Paris I, Pantheon-Sorbonne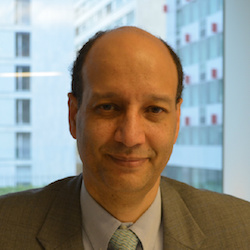 Event co-organized with Center on Global Energy Policy | Columbia University - SIPA

---
Date et heure
Adresse
Columbia Global Centers l Paris
Reid Hall
4 rue de Chevreuse
75006 Paris
France