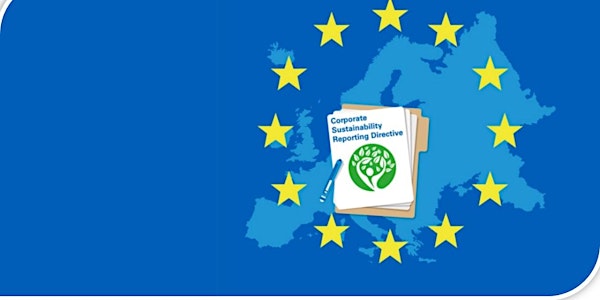 CSRD "Corporate Sustainability Reporting Directive"
Scope, calendar and concrete process
Politique de remboursements
Contactez l'organisateur pour demander un remboursement.
À propos de cet évènement
2 heures

Billets électroniques sur mobile
Objectives of this session (what you would reach for the attendees across the session), in terms of the acquisition, being aware, knowledge…
CSRD directive is to impose on European companies precise and complete extra-financial reporting to be included in a report to be published annually.
This extra-financial report, as provided for by the new directive, is intended to improve the dissemination and communication, reliability and quality of environmental, societal and corporate governance information.
This report must include ESG (Environment, Social and Good Governance) criteria as part of the presentation of their non-financial performance and present the information necessary to understand the company's impact on "sustainability" issues, somewhat obscure term that assesses the consequences of the decisions taken by the company with regard to social issues in the broad sense (particularly with regard to human rights and measures in favor of equality and non-discrimination ), environmental and governance.
Training Content:
Purpose of the Corporate Sustainability Reporting Directive (CSRD)
The scope of the Corporate Sustainability Reporting Directive (CSRD): who/which entity is concerned
All your questions can be asked.
For more information about the session, please contact info@efpa.lu