Informations sur l'événement
Adresse
thecamp
550 Rue Denis Papin
13100 Aix-en-Provence
France
Description de l'événement
Description
After a worldwide selection process with over 150 applications from more than 15 countries, 12 startups have been selected to join 'Climb at thecamp', a 3-month incubation program, co-produced by Le Village by CAAP.
Our "climbers" will join our base camp starting January 15th. It's a great opportunity for you to meet them and discover their startups!
Climb mentors will also join us in Provence, and 4 of them will be on stage to discuss "tech with purpose" on stage: What does "purpose" really mean when all tech companies – Airbnb, Uber, the GAFAs… – claim to build a better world?
The discussion will be led and moderated by French journalist and author Emilie Vidaud.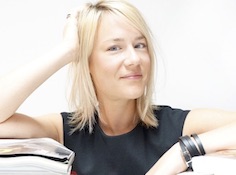 As an economic journalist for more than ten years, she learned the ropes with French journalist, Jean-Pierre Elkabbach, at the channel Public Sénat and collaborated regularly with Le Figaro before joining France 2 (a weekly column on "social Tech"). As a specialist of entrepreneur profiles and a true addict of the tech world, she works for LCI, Les Échos Week-End and l'Express.
She is the author of a book entitled, Social Calling – released on the 2nd of november 2017 – which explores the story of 10 inspiring french social entrepreneurs who have discovered and are pursuing their social calling. They are each invited to help a famous French Tech entrepreneur to find his own social calling. This book is a mirror of the important changes taking place in French society as people come to realize that technology and entrepreneurship must be used for good if the human race is to continue to survive.
We're inviting you to join us for this special opening night on campus!
Meet the speakers: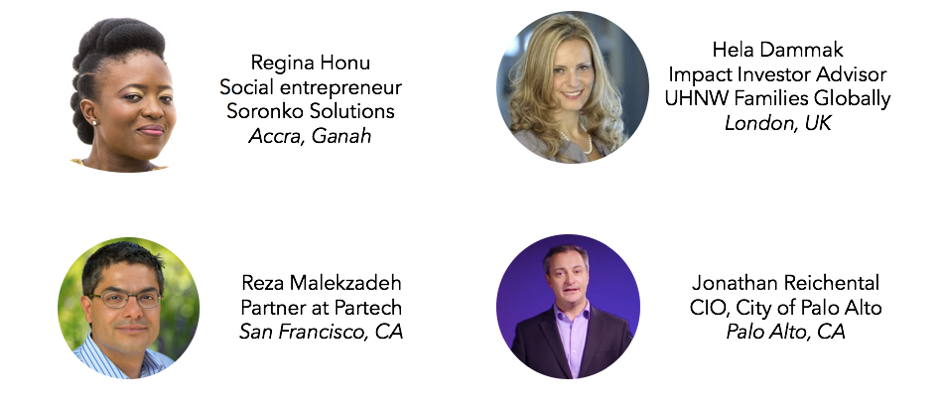 Meet the startups:
Agrisim, NL Using technology to support farmers in optimizing their land and their production while meeting food need and sustainability goals.
Autokab, IT Help cities provide a Great Public Transport Service everywhere, for everyone, through Safe Autonomous Technologies.
Bovlabs, IN / US / CH Empowering community for self-reliant energy by creating a peer-to-peer marketplace to trade and exchange energy using blockchain technology.
Goalmap, FR, First corporate wellness program in France that combines in-person workshops and digital coaching for a higher efficiency and a better engagement rate.
Jack'n'Ferdi, US, First travel mobile app that adapts to you: it selects for you, based on your profile and travel objectives, 5 things to eat, 5 things to see and 5 things to bring back.
Medtrucks, MA, A mobile healthcare service to facilitate people's access to care close to their home.
Netwookie, UK/DE/KE A online-recruiting platform for informal labour market to provide transparency over the available skill pool in emerging market.
Uppeer, FR, A collaboration platform supporting individuals to develop themselves within self-managed teams and horizontal organizations.
Ville propre, MA, Clean City is a social network where members can express themselves and act towards their environment. Protecting our cities is now a shared responsibility.
Voilavion, FR, believe in democratization of foiling and raise in number of people who sail. Sailing is connecting to nature and can be done through technology and innovation.
Z0 Gravity, FR, Make public authorities and corporates more efficient by providing a common vision on projects and knowledge capitalization.
Smart Cycle, FR, Enhancing private, professional and institutional actions in favor of ecology and social equity through collaborative and digital solutions connecting all stakeholders and rewarding contributions and positive changes.
Date et heure
Adresse
thecamp
550 Rue Denis Papin
13100 Aix-en-Provence
France