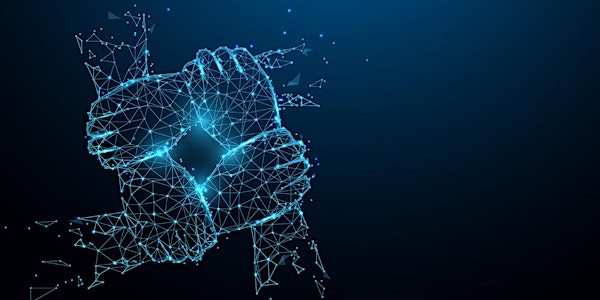 Annual Conference 2022- DIGITAL SOVEREIGNTY AND GEOPOLITICAL CRISIS
Annual Conference 2022 : Digital Sovereingnty and Geopolitical crisis -hosted by Sciences Po Digital, Governance & Sovereignty Chair
When and where
Location
Sciences Po, Room Albert Sorel 27 Rue Saint-Guillaume Sciences Po 75007 Paris France
About this event
This is a registration link for those attending the conference on-site. For those who wish to attend via Zoom, please use the other link provided. It is possible to attend parts of the Conference using this ticket .
While the notion of "digital sovereignty" is mostly used in Europe as a synonym for the concept of "strategic autonomy", as coined by the European Union, it is also used, outside Europe, to refer to strategies aimed at regaining control of the global network. In fact, since the beginning of the 2000s, China and Russia have been trying to build a so-called "sovereign Internet" both at the lower layers (servers, protocols, etc.) and upper layers (social networks, messaging services, etc.) of the Internet. In light of these two examples, can we fear, as is often the case across the Atlantic, that the concept of "digital sovereignty" risks legitimizing shifts toward digital authoritarianism?
This annual conference will approach the notion of digital sovereignty in a renewed, global perspective, by discussing the digital and cyber features of the Ukraine war, and the current technological confrontation between China and the United States.
11:30 am – 1:00 pm : Opening Session: Digital Sovereignty and Digital Authoritarianism (in English)
Keynote: Nate Persily (James B. McClatchy Professor of law at Stanford Law School, Co-Director, Stanford Cyber Policy Center)
Discussants:
Sergei Guriev (Provost, Professor of Economics, Sciences Po)
Arancha González, (Dean of the Paris School of International Affairs, Sciences Po)
Moderator: Florence G'sell (Professor of private law at University of Lorraine, Chairholder, Sciences Po Digital, Governance and Sovereignty Chair)
3:00 pm – 4:45 pm : Panel 1: La souveraineté numérique en Russie à l'heure de la guerre en Ukraine (en français)
Julien Nocetti (Associate Professor, Saint-Cyr Coëtquidan, Chair in Cyber Risk Governance at Rennes School of Business)
Nicolas Mazzucchi (Research Director, Centre d'Etudes Stratégiques de la Marine)
Ksenia Ermoshina (Researcher at Centre Internet et Société)
Marie-Gabrielle Bertran (Doctoral researcher at Institut Français de Géopolitique, Université Paris 8)
Moderator: Alice Pannier (Head of the Geopolitics of Technology program at IFRI)
5:00 pm – 6:45 pm : Panel 2 : Digital Sovereignty and the Chinese Strategy of a Sovereign Internet (in English)
Rogier Creemers (Lecturer in Modern Chinese Studies, Leiden University)
Anupam Chander (Scott K. Ginsburg Professor of Law and Technology at Georgetown University Law Center, Georgetown University)
JohannesThumfart (Senior and Postdoctoral Researcher, Vrije Universiteit Brussels)
Stephanie Balme (Research Professor, Dean of the Undergraduate College, Sciences Po)
7.00 pm – 8.00 pm : Cocktail reception
Please note: 
Registration is required to attend the event, which will be held in person and remotely 
Please arrive 10 minutes before the start of the conference